Details
Clint Sarion
Clint Sarion - The Smiling Ninja and an AN Warrior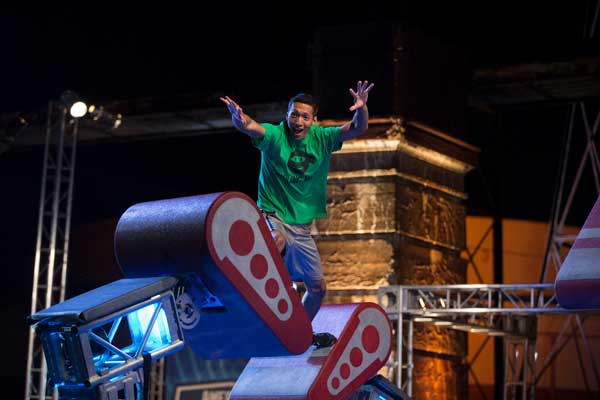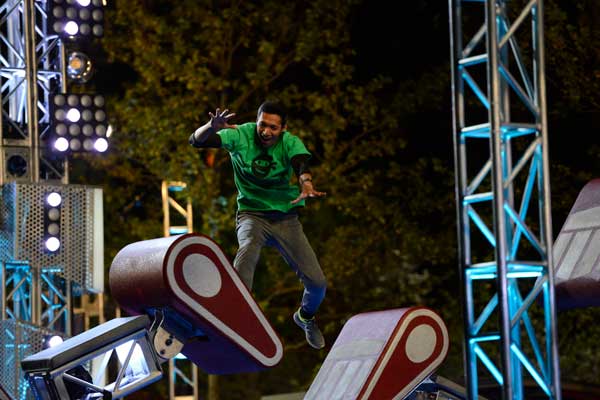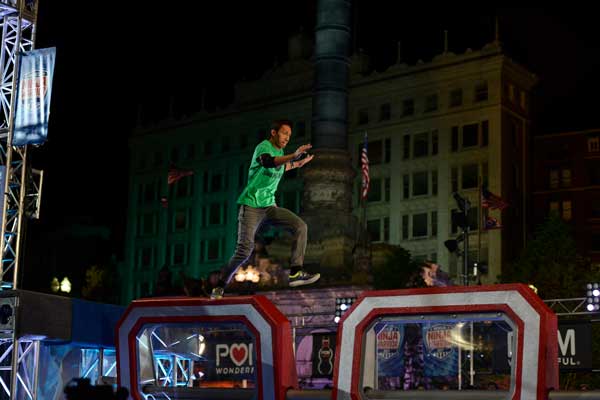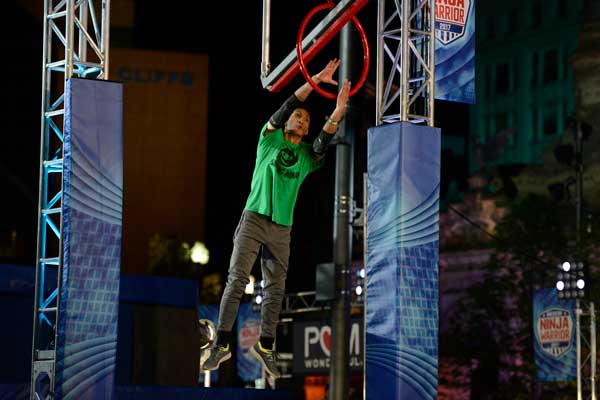 AMERICAN NINJA WARRIOR --"Cleveland Qualifier" -- Pictured: Clint Sarion -- (Photos by: Duane Prokop/NBC)
Read Clint's story https://m.facebook.com/story.php?story_fbid=1514898245477805&substory_index=0&id=1514871015480528
Watch Clint's American Ninja Warrior submission video https://www.youtube.com/watch?v=AnYvr493WUY&feature=youtu.be
Don't forget to tune in on Monday, July 10th to watch Clint in action!
Details
Mark Ruffalo's Story
Academy Award nominee actor and AN patient, Mark Ruffalo discusses his acoustic neuroma journey.
Details
Fundraiser Ideas
The spring, fall and winter seasons are packed full of marathons, IRONMAN events, fun runs, walks, polar plunges and even recumbent bike events. Use the links below to get ideas:
The Great Brain Freeze - benefiting the Acoustic Neuroma Association
Walk4Hearing
(Note: Walk4Hearing donates 40% of money raised back to ANA. If you plan to join a Walk4Hearing, please notify ANA so that we can assist you in promoting TEAM ANA at the walk.)
If physical challenges aren't your thing, be creative and put your own talents to good use for ANA.
Are you a musician? Host a local concert for ANA.
Do you have a flair for hospitality? Host a house party or cook-off for ANA.
Is Etsy your "go to" website? Gather your crafty and creative friends to make and sell crafts at local festivals or school fairs with proceeds supporting ANA.
Are you a business owner? Designate one day to donate a portion of all sales/services to ANA.
The possibilities are unlimited. Join TEAM ANA and show us what you can do.
If you need further assistance, contact Jennifer Farmer at This email address is being protected from spambots. You need JavaScript enabled to view it.
Details
Healthcare Provider List
Disclaimer
It is the individual's responsibility to verify the qualifications, education and experience of any healthcare professional, hospital, or other provider of services and products and to assess the suitability of any services or products. In the case of doctors, information is generally available from state medical boards concerning a doctor's number of years in practice, where the doctor went to medical school, if there are any open complaints against the doctor or whether the board took disciplinary action against the doctor's license. Similar information may be available from state licensing authorities concerning other healthcare providers.
All healthcare professionals and institutions posted on the ANA site pay ANA a professional membership fee. ANA posts these links as a way for visitors to access third party information concerning health institutions, physicians, and others who offer services and products to those with acoustic neuroma. ANA does not claim the directory to be a comprehensive list of practitioners in any location.
ANA has made no independent examination of the professional qualifications, education, experience or other credentials of those with whom we have linked, the validity of suitability of the services of products they offer, or of the accuracy of the content of the linked sites.
ANA does not endorse any provider of services or products or any part of such content.
Nothing in the content of the ANA website or any third-party website should be considered or used as a substitute for medical advice, diagnosis or treatment.
How to use the Healthcare Provider List
All healthcare providers in this searchable database are listed alphabetically below the map. However, if you prefer to locate a provider by name or location, enter your search criteria below. The map and list will update to show all providers that match your criteria.
To clear search criteria, click the "Start a New Search" button.
Note: The list is sorted alphabetically by the provider's last name or the organization's name.