Details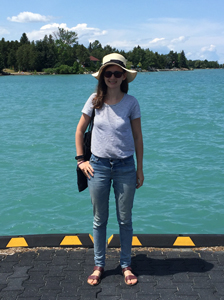 From Diagnosis to Surgery - My AN Experience as a Musician
Chelsea Shanoff
I was finishing my first semester in a PhD music program in Toronto, when I started getting strange sensations: mild tingling and electrical "zaps" through the left side of my face. I was worried about these symptoms but I figured I had overdone it with playing my instrument, the saxophone, and was suffering from a musculoskeletal disorder in my jaw or neck.
Details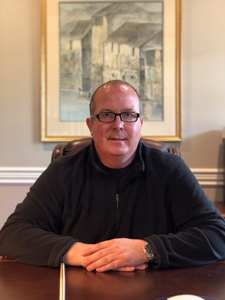 What I Learned About Happiness from Acoustic Neuroma Surgery
Brian Bouchard
Since late November/December 2018, I felt something was seriously wrong with me, but I just couldn't place it. In March, I told my wife Rebecca that I felt like I was dying. She asked what would make me say that. I told her that I couldn't medically put my finger on why I would state such a drastic claim, but I just felt like my body was shutting down. She replied that we are all dying, but somehow I knew this was different. – Oh boy, were we about to find out how different!
Details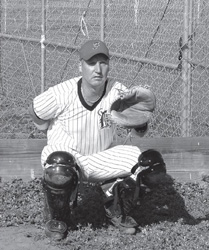 Getting Back in the Game
Kurtis Lau
While in college, I led an active lifestyle, working out, playing various sports, and participating in a baseball league. I was having some difficulty hearing certain words and a hearing test revealed mild hearing loss in my left ear. The doctor chalked this up to me working in a loud automobile factory — the job that supported me through school, and listening to loud music.
Details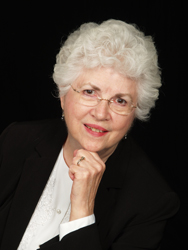 A Chance to "Pay Forward" After Two Surgeries
Clarice Dalton
In 2006, I began having unexplained falls, feeling disoriented, etc. I attributed these to becoming clumsy. My primary care doctor ordered an MRI. Due to a staff error in her office, it was ordered without contrast and the report was negative. The next step was seeing a balance specialist, which resulted in a diagnosis of labyrinthitis, an inflammation of the inner ear or the nerves that connect the inner ear to the brain. Prescription drugs did nothing to change my symptoms.
Details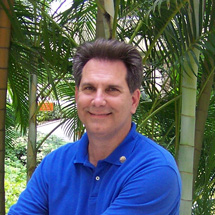 The Benefits of Mutual Support
John-David Rusk
Quote – "I always feel encouraged and uplifted to talk to my fellow AN friends."