Acoustic Neuroma Legacy Society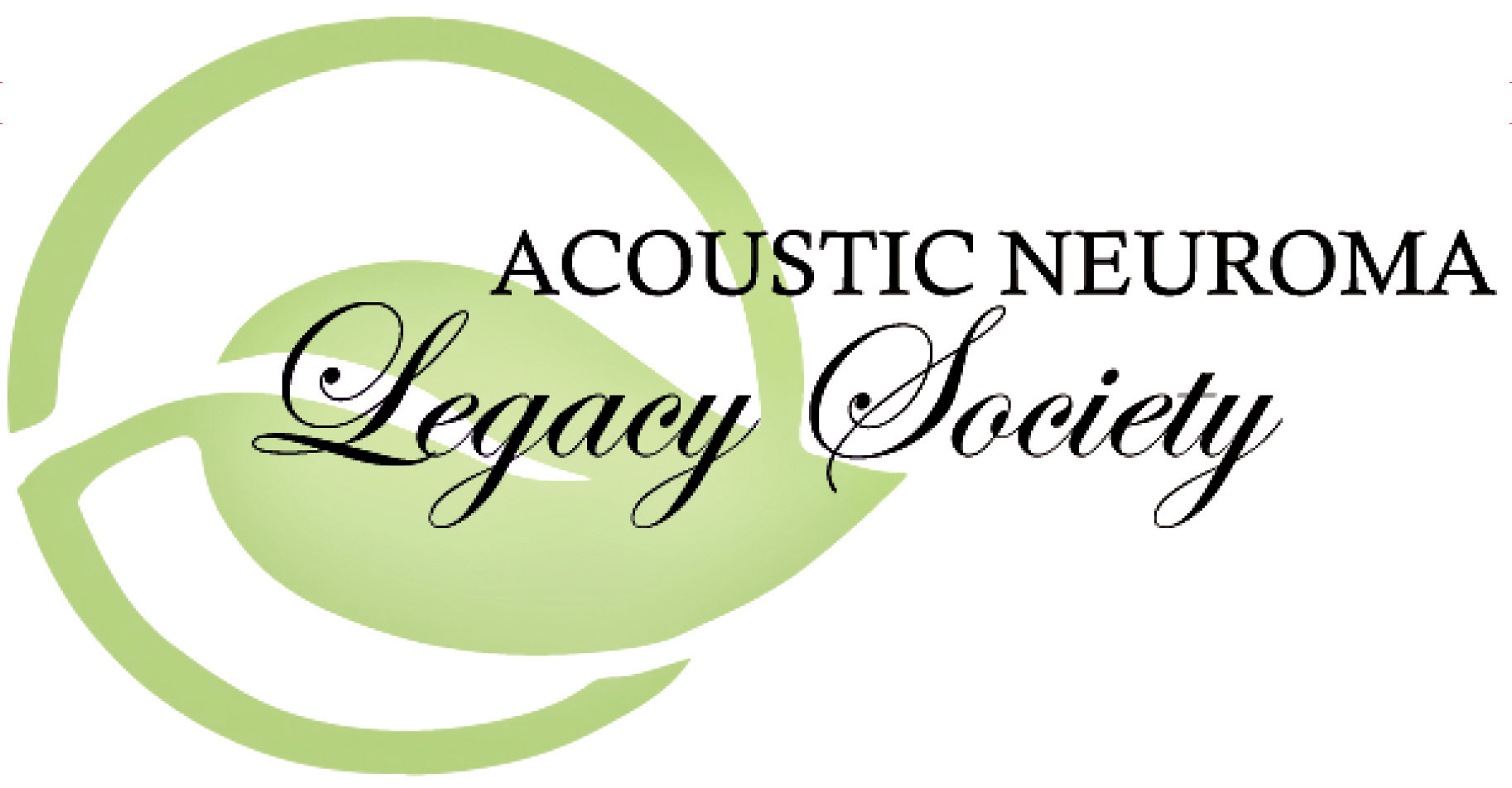 When you include a gift to ANA in your estate plans, you become a part of an instrumental group of individuals whose donations further enable us to make certain that our most innovative and effective programs continue in the future.
Our Legacy Society members have included thoughtful gifts to ANA in their estate plans. These gifts will have a lasting impact on ANA, acoustic neuroma patients and the community that we serve.
We know that there is much to consider when it comes to leaving a legacy gift and with the help of your attorney, we are happy to help you navigate the process.
Your gift, large or small, is important to ANA and helps us fulfill our mission. If you would like more information on estate planning and the Legacy Society, please contact us.
Contact us: 1-770-205-8211
Allison Feldman
Chief Executive Officer
This email address is being protected from spambots. You need JavaScript enabled to view it.
Jennifer Farmer
Director of Programs and Development
This email address is being protected from spambots. You need JavaScript enabled to view it.
"Without ANA I would certainly not have been able to cope so successfully with my acoustic neuroma. I feel very indebted to ANA. It gives me great pleasure to be able to give back in such a tangible way. I hope others will join me in contributing to the Acoustic Neuroma Legacy Society to help further strengthen the sustainability of ANA."
– Jeffrey D. Barr, Legacy Society Founding Member
Legacy Society Members
Jeffrey D. Barr
Anonymous
Ginny Fickel Ehr
Anonymous
Agnes Garino
Lauren Goldberg
Alan Goldberg
Miriam B. & Joseph B. Klein
Freida Kletnick
Christine Larsen
Patricia Lupica
Anonymous
Eileen & Fred Nervo
Wanda D. Price
Glen Rivara
Kathleen Rogers
Marilyn Rose
Kimberly J. & Wayne A. Simington
Jane F. Simonds
Mary F. Snyder
Anonymous
Stuart TenHoor
Cynthia Williams Tierney
Scott Van Ells
Robert Vance
Robert Westerbeke
Lisa Wilder
John L. Zipprich II