Details
Healthcare Provider List
Disclaimer
It is the individual's responsibility to verify the qualifications, education and experience of any healthcare professional, hospital, or other provider of services and products and to assess the suitability of any services or products. In the case of doctors, information is generally available from state medical boards concerning a doctor's number of years in practice, where the doctor went to medical school, if there are any open complaints against the doctor or whether the board took disciplinary action against the doctor's license. Similar information may be available from state licensing authorities concerning other healthcare providers.
All healthcare professionals and institutions posted on the ANA site pay ANA a professional membership fee. ANA posts these links as a way for visitors to access third party information concerning health institutions, physicians, and others who offer services and products to those with acoustic neuroma. ANA does not claim the directory to be a comprehensive list of practitioners in any location.
ANA has made no independent examination of the professional qualifications, education, experience or other credentials of those with whom we have linked, the validity of suitability of the services of products they offer, or of the accuracy of the content of the linked sites.
ANA does not endorse any provider of services or products or any part of such content.
Nothing in the content of the ANA website or any third-party website should be considered or used as a substitute for medical advice, diagnosis or treatment.
How to use the Healthcare Provider List
All healthcare providers in this searchable database are listed alphabetically below the map. However, if you prefer to locate a provider by name or location, enter your search criteria below. The map and list will update to show all providers that match your criteria.
To clear search criteria, click the "Start a New Search" button.
Note: The list is sorted alphabetically by the provider's last name or the organization's name.
Details
Contact Acoustic Neuroma Association
Acoustic Neuroma Association
600 Peachtree Parkway
Suite 108
Cumming, GA 30041
Connect with ANA
Details
Dr. Elizabeth B. Claus from Yale University launched the collection of data from acoustic neuroma patients at our National Symposium in Los Angeles to initiate the first AN causation research study of this type. The goal of the study is to determine whether or not there are possible genetic risk factors that cause an AN.
The first phase of the study is only the ongoing collection of data, which includes an online questionnaire and a saliva sample from acoustic neuroma patients. There is currently no funding for phase II of this study.
ANA has awarded a grant to Yale University to assist
in the funding for this first phase of data collection.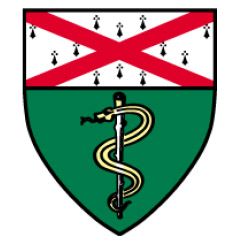 The Yale University Acoustic Neuroma Study
What is an acoustic neuroma?
An Acoustic Neuroma (or Vestibular Schwannoma) is a tumor of the lining of the nerve that controls hearing and balance.
What is the goal of the study?
Little is known about risk factors for acoustic neuroma. The purpose of this study is to discover why some people develop acoustic neuroma while other people do not.
Who is organizing the study?
The study is organized by Dr. Elizabeth B. Claus from Yale University.
Who can enter the study?
Any person over the age of 20 years with a diagnosis of acoustic neuroma.
What are study participants asked to do?
There are two parts to being a study participant:
An online questionnaire with questions on medical and family history, and
A saliva sample that will permit us to look at changes in DNA. If you allow us, we will also review your tissue specimens and MRI scans of your acoustic neuroma.
May I contact the study to get more information?
You may call us (collect) at 203-764-8422 or email the study at This email address is being protected from spambots. You need JavaScript enabled to view it.
You may also visit http://medicine.yale.edu/ysph/people/elizabeth_claus.profile to learn more about the principal investigator for the study.
To participate in the study, complete the online questionnaire.
NOTE:
Important: If you have started the study, please make sure that you provide all necessary components of the study noted below:
Send to Yale

Saliva specimen
Signed Consent Form to obtain a saliva specimen
Pathology or MRI Report to confirm eligibility
Signed Consent Form to obtain medical records
---
For Additional Information about the Yale University Acoustic Neuroma Study, please watch the educational webinar.
Webinar - Yale University Acoustic Neuroma Study - What Does It Mean To Me?
Elizabeth Claus, PhD, MD
February 24, 2015
Details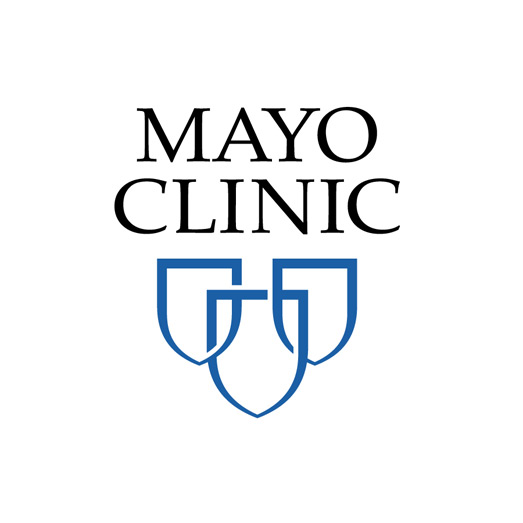 What is the purpose of this study? The study collects and analyzes ongoing data about how the diagnosis and treatment of an acoustic neuroma affect quality of life and what symptoms or problems most impact quality of life. The goal is to develop recommendations to improve quality of life in people with acoustic neuromas or determine what treatment strategies least negatively impact quality of life.
How is the study being done? The study is being done via a mailed hard copy questionnaire. The questionnaire includes 64 questions relevant to your symptoms and quality of life. Most of the questions require simple yes or no answers or ask you to rate a symptom on a scale of 1 to 10. Completion of the questionnaire is estimated to take only 10 to 15 minutes. A postage-paid, self-addressed envelope is included to return the completed survey. Surveys are mailed in the spring and fall. The first year you will be asked to complete the survey twice (six months apart), and then, once a year (annually) for approximately 10 years if you choose to continue in the study.
What are my obligations if I agree to participate? Participants need only to complete the questionnaire to the best of their ability, honestly answering each of the questions as they pertain to how they are feeling at the time of completing the survey. There is no cost to you, and you can withdraw or decline to participate at any time. Your decision to participate does not in any way affect your relationship with the Acoustic Neuroma Association (ANA), and no funding from the ANA is being used to complete this study. Your personal information is never shared.
What if I haven't yet had treatment for my acoustic neuroma or had treatment many years ago? It doesn't matter whether you had treatment a long time ago or which treatment strategy you have had (observation or "wait and scan," radiation, or surgery); we want to know how you are doing, what symptoms you are having and how they are affecting your quality of life. Even if you haven't yet had any treatment, knowing how the diagnosis has affected you is helpful to the study.
What if I am doing fine and don't have any symptoms or problems related to my acoustic neuroma or its treatment? Even if you are not currently having symptoms or quality-of-life concerns related to acoustic neuroma, your answers and input may still help determine how more people can live symptom-free and enjoy a high quality of life. In this way, your input may help other people.
What if I have other questions? If you have questions about the study, email
This email address is being protected from spambots. You need JavaScript enabled to view it.
More information about Mayo Clinic research
How do I get started? Simply email This email address is being protected from spambots. You need JavaScript enabled to view it.. Include your name and mailing address. Your first survey will be mailed within the next six months.
Thank you for your interest in our study,
Michael J. Link, M.D. Matthew L. Carlson, M.D.
Professor of Neurosurgery, Mayo Clinic Assistant Professor of Otolaryngology, Mayo Clinic
Details
What is the purpose of this study? The study is designed to investigate treatment outcomes in patients with large acoustic neuromas. Large acoustic neuromas tend to compress the brainstem and the facial nerve and in most cases the tumor is tightly adherent to these structures. In such circumstances it is not possible to remove the entire tumor during surgery as it may cause facial paralysis or brainstem complications. It has become a standard of practice for surgeons to remove all (called total resection), about 99% by volume (called near-total resection), or between 80-99% by volume (called subtotal resection) of these tumors depending on tumor characteristics encountered in the operating room. After surgery patients are monitored using MRI scans to make sure the residual tumor does not grow. If the residual tumor shows signs of growth patients receive stereotactic radiation therapy such as Cyberknife or Gammaknife. The potential advantage of leaving small residual tumor would be less chance of facial paralysis and other complications. However, this may come at the expense of residual tumor growth in future. It is our goal to investigate if one can optimize removal of the tumor and preserve excellent facial nerve function without increasing possibility of tumor growth and need for further treatment in future.
Who qualifies to participate? Patients with large acoustic neuromas (measuring 2.5 cm in the widest diameter in cerebellopontine angle) who have never received prior treatment.
What Centers are participating in the study?
Stanford University, Palo Alto California (Robert Jackler, MD; Nikolas Blevins, MD; John Oghalai, MD)
George Washington University, Washington DC (Ashkan Monfared, MD)
Weill Cornell University, New York (Samuel Selesnick, MD)
University of Iowa, Iowa city (Bruce Gantz, MD; Marlan Hansen, MD)
University of Texas Southwestern, Dallas (Walter Kutz, MD; Brandon Isaacson, MD)
Louisiana State University, Baton Rouge and New Orleans (Moises Arriaga, MD)
Indiana University, Indianapolis (Rick Nelson, MD)
University of Cincinnati in Ohio and Baylor College of Medicine in Houston are no longer accepting new patients.
Does participating in the study affect what type of treatment options I may have? No, this study is purely a data-collection study and does not, in any way, affect your treatment.
Would the study cover the cost of treatment? No, participants are responsible for the cost of their own treatment which is usually covered by their insurance provider.
Are there any additional costs or financial benefits to participate in the study? No, there will be no additional cost to you or your insurance companies nor any financial rewards because of participating in the study.
Are there any additional risks associated with participating in the study? Participating in the study simply allows the investigators at each institution to follow your progress over the years. There are obviously risks associated with treatment of large acoustic neuromas irrespective of participation in the current study. The data collected at each institution is forwarded to the coordinating Center in an anonymous fashion without containing any names or other personal information. Each participating institution will provide you with a consent form which delineates the details of the study.
What are my obligations if I agree to participate? There are no additional obligations to participate in the study besides what is required for treatment and follow-up of these tumors. You may be asked to fill out a short questionnaire during your visits. There is no cost to you, and you can withdraw or decline to participate at any time. Your decision to participate does not in any way affect your relationship with the Acoustic Neuroma Association®(ANA), and no funding from the ANA is being used to complete this study. Your personal information is never shared.
What if I have other questions? More detail about the study is listed on US National Institute of Health Clinical Trial website. You may also email Dr. Monfared at This email address is being protected from spambots. You need JavaScript enabled to view it..
How do I participate? If you are able to receive your treatment at any of the participating Centers, please contact Dr. Monfared to put you in touch with that Center's coordinator.
Thank you for helping future generations of acoustic neuroma patients by participating in our study,
Ashkan Monfared, MD

Associate Professor of Surgery and Neurosurgery
George Washington University Medical Faculty Associates
Logos for the participating centers: