Details
Fundraiser Ideas
The spring, fall and winter seasons are packed full of marathons, IRONMAN events, fun runs, walks, polar plunges and even recumbent bike events. Use the links below to get ideas:
The Great Brain Freeze - benefiting the Acoustic Neuroma Association
Walk4Hearing
(Note: Walk4Hearing donates 40% of money raised back to ANA. If you plan to join a Walk4Hearing, please notify ANA so that we can assist you in promoting TEAM ANA at the walk.)
If physical challenges aren't your thing, be creative and put your own talents to good use for ANA.
Are you a musician? Host a local concert for ANA.
Do you have a flair for hospitality? Host a house party or cook-off for ANA.
Is Etsy your "go to" website? Gather your crafty and creative friends to make and sell crafts at local festivals or school fairs with proceeds supporting ANA.
Are you a business owner? Designate one day to donate a portion of all sales/services to ANA.
The possibilities are unlimited. Join TEAM ANA and show us what you can do.
If you need further assistance, contact Jennifer Farmer at This email address is being protected from spambots. You need JavaScript enabled to view it.
Details
Contact Acoustic Neuroma Association
Acoustic Neuroma Association
600 Peachtree Parkway
Suite 108
Cumming, GA 30041
Connect with ANA
Details
Healthcare Provider List
Disclaimer
It is the individual's responsibility to verify the qualifications, education and experience of any healthcare professional, hospital, or other provider of services and products and to assess the suitability of any services or products. In the case of doctors, information is generally available from state medical boards concerning a doctor's number of years in practice, where the doctor went to medical school, if there are any open complaints against the doctor or whether the board took disciplinary action against the doctor's license. Similar information may be available from state licensing authorities concerning other healthcare providers.
All healthcare professionals and institutions posted on the ANA site pay ANA a professional membership fee. ANA posts these links as a way for visitors to access third party information concerning health institutions, physicians, and others who offer services and products to those with acoustic neuroma. ANA does not claim the directory to be a comprehensive list of practitioners in any location.
ANA has made no independent examination of the professional qualifications, education, experience or other credentials of those with whom we have linked, the validity of suitability of the services of products they offer, or of the accuracy of the content of the linked sites.
ANA does not endorse any provider of services or products or any part of such content.
Nothing in the content of the ANA website or any third-party website should be considered or used as a substitute for medical advice, diagnosis or treatment.
How to use the Healthcare Provider List
All healthcare providers in this searchable database are listed alphabetically below the map. However, if you prefer to locate a provider by name or location, enter your search criteria below. The map and list will update to show all providers that match your criteria.
To clear search criteria, click the "Start a New Search" button.
Note: The list is sorted alphabetically by the provider's last name or the organization's name.
Details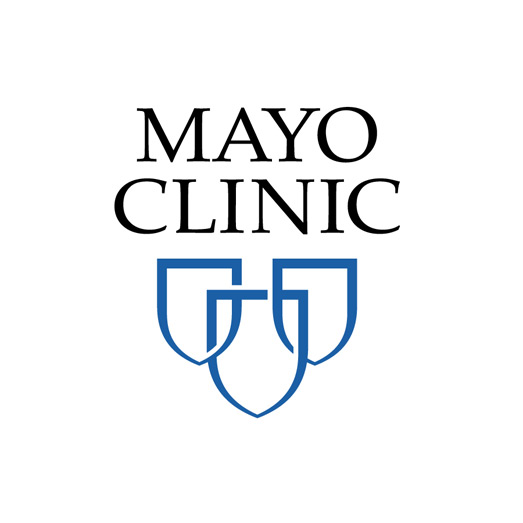 What is the purpose of this study? The study collects and analyzes ongoing data about how the diagnosis and treatment of an acoustic neuroma affect quality of life and what symptoms or problems most impact quality of life. The goal is to develop recommendations to improve quality of life in people with acoustic neuromas or determine what treatment strategies least negatively impact quality of life.
How is the study being done? The study is being done via a mailed hard copy questionnaire. The questionnaire includes 64 questions relevant to your symptoms and quality of life. Most of the questions require simple yes or no answers or ask you to rate a symptom on a scale of 1 to 10. Completion of the questionnaire is estimated to take only 10 to 15 minutes. A postage-paid, self-addressed envelope is included to return the completed survey. Surveys are mailed in the spring and fall. The first year you will be asked to complete the survey twice (six months apart), and then, once a year (annually) for approximately 10 years if you choose to continue in the study.
What are my obligations if I agree to participate? Participants need only to complete the questionnaire to the best of their ability, honestly answering each of the questions as they pertain to how they are feeling at the time of completing the survey. There is no cost to you, and you can withdraw or decline to participate at any time. Your decision to participate does not in any way affect your relationship with the Acoustic Neuroma Association (ANA), and no funding from the ANA is being used to complete this study. Your personal information is never shared.
What if I haven't yet had treatment for my acoustic neuroma or had treatment many years ago? It doesn't matter whether you had treatment a long time ago or which treatment strategy you have had (observation or "wait and scan," radiation, or surgery); we want to know how you are doing, what symptoms you are having and how they are affecting your quality of life. Even if you haven't yet had any treatment, knowing how the diagnosis has affected you is helpful to the study.
What if I am doing fine and don't have any symptoms or problems related to my acoustic neuroma or its treatment? Even if you are not currently having symptoms or quality-of-life concerns related to acoustic neuroma, your answers and input may still help determine how more people can live symptom-free and enjoy a high quality of life. In this way, your input may help other people.
What if I have other questions? If you have questions about the study, email
This email address is being protected from spambots. You need JavaScript enabled to view it.
More information about Mayo Clinic research
How do I get started? Simply email This email address is being protected from spambots. You need JavaScript enabled to view it.. Include your name and mailing address. Your first survey will be mailed within the next six months.
Thank you for your interest in our study,
Michael J. Link, M.D. Matthew L. Carlson, M.D.
Professor of Neurosurgery, Mayo Clinic Assistant Professor of Otolaryngology, Mayo Clinic