Latest News
Stay up to date on news, events, and other items of interest to our AN community.
Details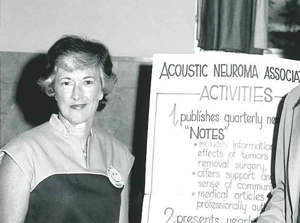 The ANA turns 40 this year!
The ANA was founded in Carlisle, PA in 1981 by Virginia Fickel Ehr. After having surgery for the removal of an acoustic neuroma in 1977, she resolved that future acoustic neuroma patients should have easy-to-read medical materials about their condition, as well as support and comfort from other patients.
Details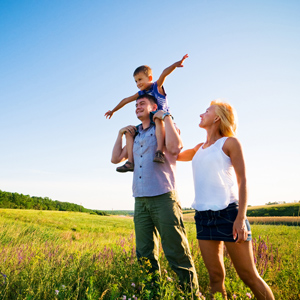 While not quite as common, younger adults do get diagnosed with acoustic neuroma. And some things that younger adults often deal with in life - starting marriages, building careers, having and raising young children, etc., can be more complicated or difficult with an AN. We have resources to help you!
Details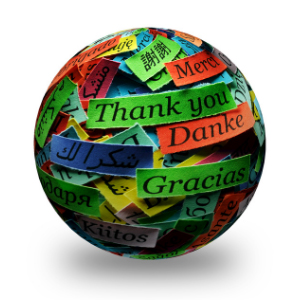 Thank You to ANA Volunteers for Making a Difference in 2020!
ANA volunteers do amazing things. They set up fundraising events, write newsletter articles, facilitate Zoom meetings, provide patient and caregiver support, moderate social media pages and the discussion forum, serve on our board of directors, present during patient events and so much more! They make the people who interact with them think, "I want to do that." They reach out and educate others, or they reach inward and work towards a personal goal. No matter the capacity in which they serve, one thing is clear - our volunteer community is amazing!
Details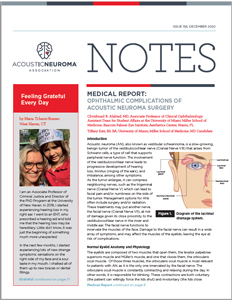 Notes Newsletter December Issue Online Now!
The December 2020 issue of Notes is now available in the ANA Member Section of our website. In this issue:
Details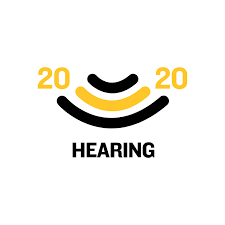 Most people are familiar with the vision measurement of 20/20. It indicates that you can see at 20 feet what a person with normal eyesight can see at 20 feet. What if hearing could be described in a similar manner?