Latest News
Stay up to date on news, events, and other items of interest to our AN community.
Details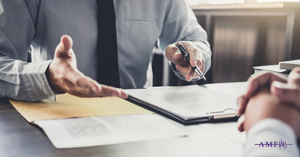 June is National Migraine and Headache Awareness month.
Many AN patients deal with migraines both before and after treatment. This can be especially tricky in the workplace.
Details
The following article was published in the Rosalynn Carter Institute for Caregiving newsletter. It is an important reminder for all caregivers to take care of themselves, too.
HOW STRESS AFFECTS YOUR HEALTH
Your body responds to stressful situations by releasing certain types of hormones. As the level of stress hormones in your body increases, it begins to affect different organs. These hormones can damage your heart, stomach, and liver, and it can affect your emotions.
Details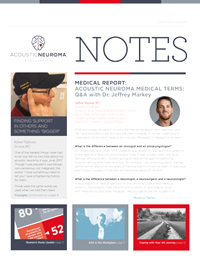 Notes Newsletter June Issue Online Now!
The June 2019 issue of Notes is now available in the ANA Member Section of our website. In this issue:
Details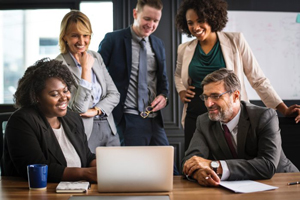 Why is it so difficult to tell others about your hearing loss? Whether we like it or not, some people believe there is a stigma associated with not being able to hear or understand conversation going on around us.
Details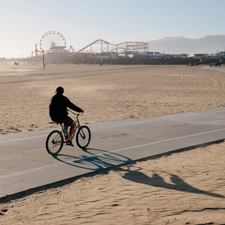 We all know that exercise is good for our bodies. But did you know that exercise is also good for our brains? The brain, like other muscles, gets more fit with regular use.