Latest News
Stay up to date on news, events, and other items of interest to our AN community.
Details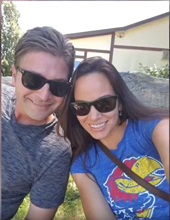 Shanna Adamic was diagnosed with an Acoustic Neuroma that was pressing on her brain stem. This video chronicles her journey from being symptomatic, through diagnosis and treatment and finally recovery.
Details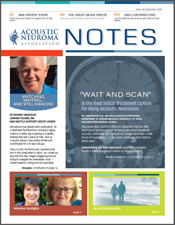 Notes Newsletter Septemer Issue Online Now!
The September 2018 issue of Notes is now available in the ANA Member Section of our website. In this issue:
Details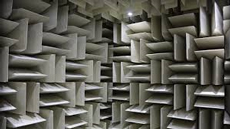 A Quiet Place
Have you seen this movie? It's supposed to be disturbingly quiet. The author watches part of it in a room called an anechoic chamber, a room designed to absorb ALL sound. Our director, Allison had a chance to explore a room just like this at Vanderbilt recently and said it was a really interesting sensation.
Details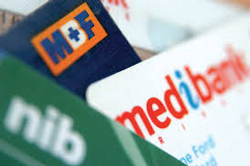 Hearing Health Coverage in the US and Why There Should Be More
Hearing loss affects an estimated 48 million people in the United States, however, in a 955-page document describing health care in this country it is barely mentioned.
Details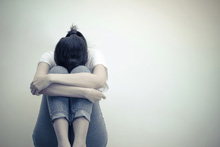 Struggling With Depression or Anxiety? Here's What You Need to Know
Acoustic neuroma patients sometimes experience depression or anxiety related to their circumstances. It could be anxiety about a symptom that is difficult to manage, like tinnitus or dizziness - thoughts like, "when will it happen?" or "will it ever go away?" can be distressing.