Details
Caregiver Overview
Being a caregiver is one of the most challenging roles a person can experience. Caregivers are people from all walks of life; they are spouses, parents, children, friends and siblings who have a special bond with their loved one. If you are a caregiver, you are not alone. A joint study conducted by the National Alliance for Caregiving and the AARP found that an estimated 43.5 million Americans age 18 or older are providing care to an adult.*
*2015 National Alliance for Caregiving in collaboration with AARP
Many new issues arise when a person is diagnosed with an acoustic neuroma. Caregivers devote tremendous time and energy into meeting these new challenges in an effort to care for and improve their loved ones' lives, while trying to balance their own needs and responsibilities. Caregivers are special people with overwhelming responsibilities. We offer the following suggestions to help caregivers take care of themselves:
Take care of your own physical and mental health needs. You've probably heard this before, "You can't take care of someone else if you don't take care of yourself." Be aware of your stress levels, take breaks, exercise, and talk to a friend. Only you know what works best for you.


Ask for help! We all have our limitations, be aware of your strengths and abilities. When people offer to help, accept the offer – caregiving is definitely more than a one person job.


Be flexible. You will encounter situations where you may have to re-evaluate your needs and priorities. Things you did in the past may have to be looked at in new ways and new strategies developed to help you accomplish your tasks and manage your new responsibilities.


Educate yourself about your loved one's condition. This will help you better communicate with medical health professionals and other health care providers about treatment and care.


Seek resources. Ask yourself, "What people/organizations/information will make my caregiving easier/better?" Be specific and selective about the resources you need. See Caregivers Resources for useful tools for caregivers to utilize in finding additional information and support.
Details
Ways to Give
Each gift to ANA is valuable, providing us with the necessary resources to fund our comprehensive patient-focused programming. We recognize that each of our supporters has different giving abilities and giving preferences. ANA has put together a list of the many ways that you can personalize your contributions.
Make a Gift Online
Make a Gift by Mail - 600 Peachtree Pkwy Suite #108, Cumming, GA 30041
Make a Gift by Phone with a Credit Card (call us at 770-205-8211)
A tribute gift is a special donation in someone's honor or memory. Tribute gifts are also a nice way to commemorate a special occasion such as a birthday, anniversary, retirement or other milestone. With your tribute gift, ANA will send an acknowledgement to the recipient/family.

To designate ANA as a recipient of donations in lieu of flowers or gifts, please call our office at 770-205-8211 or email This email address is being protected from spambots. You need JavaScript enabled to view it.
Matching Gifts
Double the impact of your giving! Many employers sponsor matching gift programs to match charitable contributions made by their employees. If you volunteer with ANA, your company may even offer a volunteer grant program. Most businesses have very simple guidelines.
Search below to find out if your employer has these programs.
Thank you for taking the time to determine if your employer will match your gift. If you need further assistance, please call us.
Monthly Giving
ANA's Monthly Giving Program offers the option to make an impact on an ongoing basis. By providing your recurring support each month, we are able to jump into action serving patients and families at a critical time when they need to make the most informed treatment decisions and connect with other patients.
All you need to do to be a part of this special group of loyal supporters is to fill out a simple form. Once you do so, ANA will charge your credit card each month with the amount that you have designated to contribute. This option can be changed or canceled at any time. Download the enrollment form todayor call our office to get started at 770-205-8211.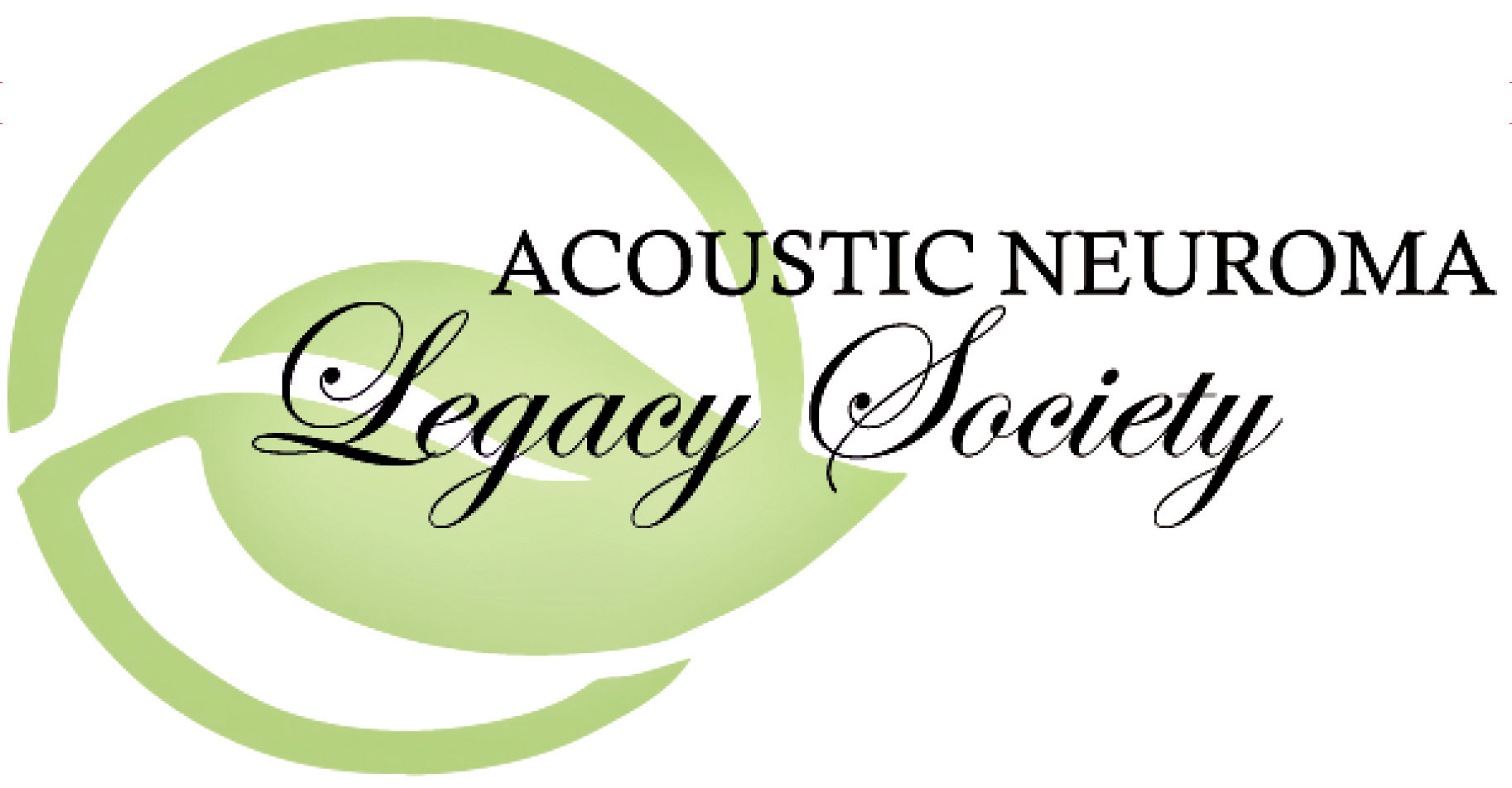 Leave a legacy while achieving your financial, philanthropic and estate planning goals. Planned gifts enable ANA to fulfill our mission well into the future. Include ANA in your estate plans and join the Acoustic Neuroma Legacy Society today.
Federal Employee Giving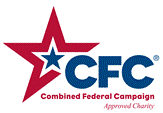 All federal employees can donate to ANA through payroll deduction and the Combined Federal Campaign (CFC). Simply check off a box on your CFC Payroll Deduction Authorization Form to help ANA. The agency code for ANA is 10001.
Create Your Own Fundraiser with TEAM ANA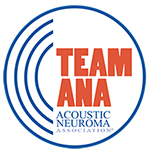 Each year, ANA benefits from the actions of those using their creativity and physical abilities to set up fundraisers in their local communities. If you want to help ANA through fundraising, learn more about TEAM ANA today!
Walk to raise awareness and funds for ANA at one of more than 20 Walk4Hearing events hosted by the Hearing Loss Association of America. As an Alliance Partner, ANA will receive 40 percent of the funds you raise. For more information, visit Walk4Hearing today.
No matter the size, each and every contribution helps to ensure the continuation of our services for current and future generations. If you need assistance contributing to ANA, please email This email address is being protected from spambots. You need JavaScript enabled to view it. or call us at 770-205-8211.
Details
Acoustic Neuroma Legacy Society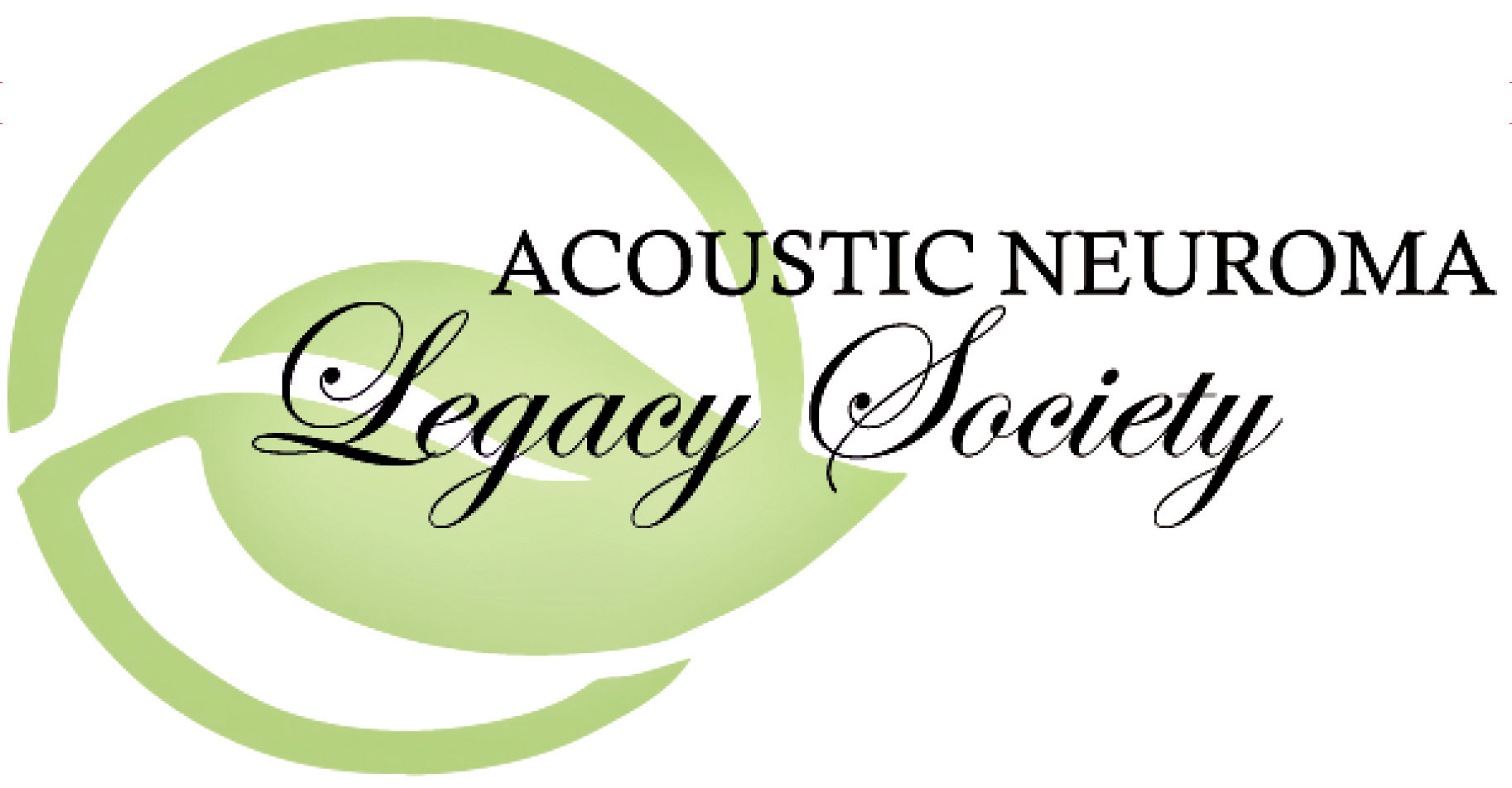 When you include a gift to ANA in your estate plans, you become a part of an instrumental group of individuals whose donations further enable us to make certain that our most innovative and effective programs continue in the future.
Our Legacy Society members have included thoughtful gifts to ANA in their estate plans. These gifts will have a lasting impact on ANA, acoustic neuroma patients and the community that we serve.
We know that there is much to consider when it comes to leaving a legacy gift and with the help of your attorney, we are happy to help you navigate the process.
Your gift, large or small, is important to ANA and helps us fulfill our mission. If you would like more information on estate planning and the Legacy Society, please contact us.
Contact us: 1-770-205-8211
Allison Feldman
Chief Executive Officer
This email address is being protected from spambots. You need JavaScript enabled to view it.
Jennifer Farmer
Director of Programs and Development
This email address is being protected from spambots. You need JavaScript enabled to view it.
"Without ANA I would certainly not have been able to cope so successfully with my acoustic neuroma. I feel very indebted to ANA. It gives me great pleasure to be able to give back in such a tangible way. I hope others will join me in contributing to the Acoustic Neuroma Legacy Society to help further strengthen the sustainability of ANA."
– Jeffrey D. Barr, Legacy Society Founding Member
Legacy Society Members
Jeffrey D. Barr
Anonymous
Ginny Fickel Ehr
Anonymous
Agnes Garino
Lauren Goldberg
Alan Goldberg
Miriam B. & Joseph B. Klein
Freida Kletnick
Christine Larsen
Patricia Lupica
Anonymous
Eileen & Fred Nervo
Wanda D. Price
Glen Rivara
Kathleen Rogers
Marilyn Rose
Kimberly J. & Wayne A. Simington
Jane F. Simonds
Mary F. Snyder
Anonymous
Stuart TenHoor
Cynthia Williams Tierney
Scott Van Ells
Robert Vance
Robert Westerbeke
Lisa Wilder
John L. Zipprich II
Details
Fundraise with Team ANA
What is TEAM ANA? TEAM ANA members are volunteers raising funds and increasing awareness and education of acoustic neuroma while challenging themselves and encouraging others to set and reach meaningful personal goals.
Why should I join TEAM ANA to raise funds for ANA?
It's because you care. It feels good to give back to those who have helped you. ANA depends on supporters like you to raise awareness and funds to enhance current educational and support services and to establish future programming for those not yet diagnosed.
What kinds of things can I do to raise money?
·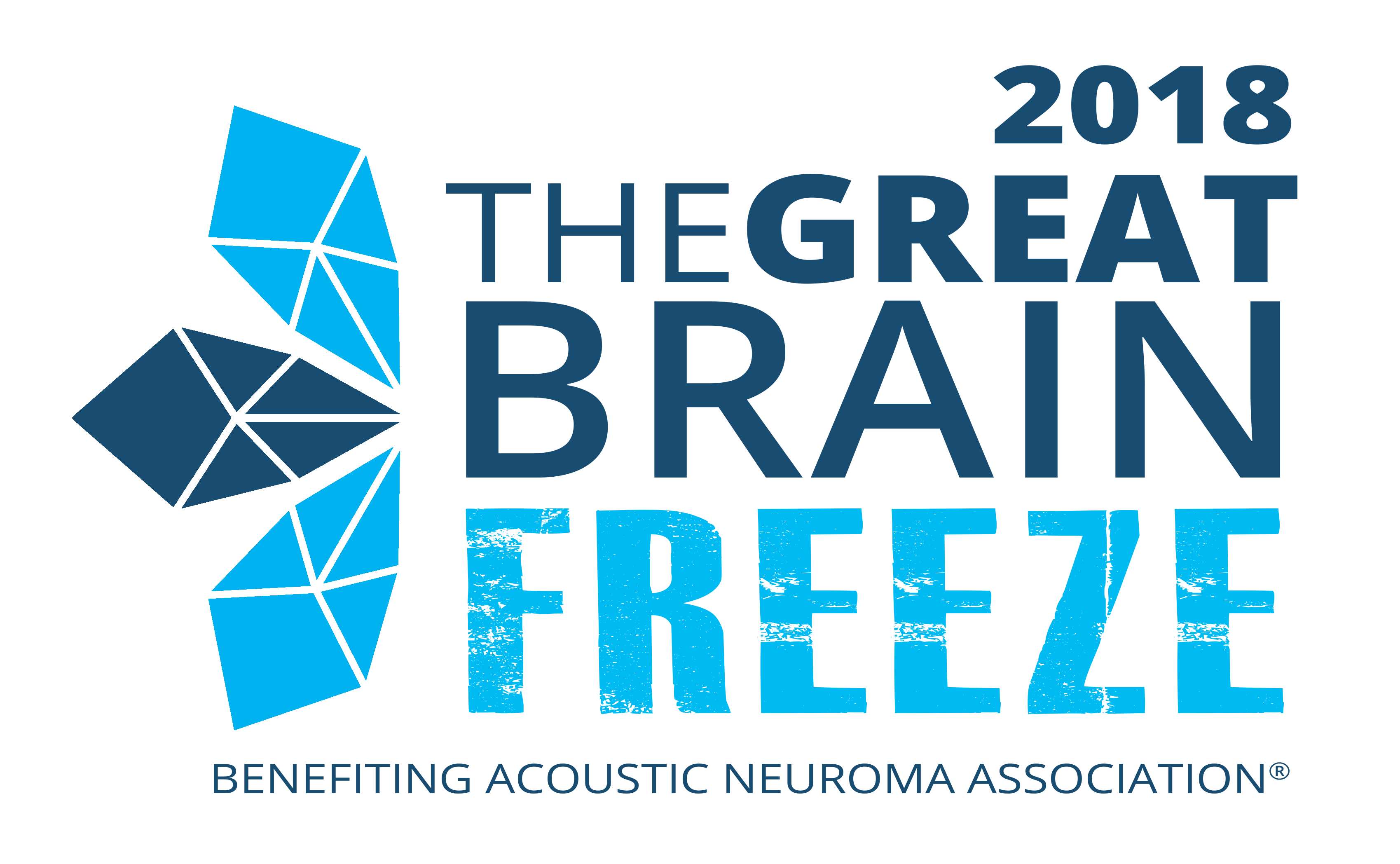 The Great Brain Freeze 2018 - This winter, challenge friends, family and members of your local community to join you in taking an icy plunge to raise awareness and funds for ANA's valuable patient-focused programming. If you aren't brrrave enough for an arctic swim - host a pool party, ice cream social, popsicle party or slushy soiree, organize a group snowball fight, or any frigid, fun activity.
Watch a video and learn more
· Competitive Events – 5K, half marathon, marathon, IRONMAN
· Individual Challenges – walks, fun runs, cycling, training, weight loss
· Host a dinner party, silent auction, wine tasting or other social event
· Request donations in lieu of birthday, anniversary and other occasional gifts
These are just a few examples of the types of events others have done in the past. Use your creativity and make it fun. If you need help getting started, email This email address is being protected from spambots. You need JavaScript enabled to view it..
How do I get started?
· Review the Event Tips and Guidelines and complete and return the Event Information Submission Form.
· We recommend using a peer-to-peer fundraising website to set up your online fundraiser. A peer-to-peer fundraising website should give you the flexibility to create any type of fundraiser you want and enable you to tie your fundraising page to your social media sites like Facebook, Twitter, and Pinterest. Some suggested sites are Facebook.com or CrowdRise.com. These sites may take up to 10% in service fees and credit card processing fees.
· Create your online personal fundraising site in just a few minutes. Tell your story by uploading information and pictures about yourself, and/or ANA and set a goal. Friends and family can donate directly from your page and will receive a confirmation email they can use for tax purposes. The online fundraising site should allow for acknowledgement of donors and the donors' ability to donate anonymously, if desired.
· Socialize on social media. Post a link to your fundraising page on your Facebook, Twitter and Pinterest pages. Let people know why this cause is important to you. Continue to post updates as you train or get closer to your goal. Notify ANA at This email address is being protected from spambots. You need JavaScript enabled to view it. so that we can promote it to the AN community.
· Follow up with emails. Sending a personal email to your friends and family is a way to tell them how ANA has helped you and so many others. Additionally, it keeps them informed of your progress.
· Thank those who donated to your cause. Whether it's a $5, $10, $25 gift or more, thank them for their generous support.
If you need help getting started, please email This email address is being protected from spambots. You need JavaScript enabled to view it..
Details
Volunteering with ANA
We make it easy to get started!
If you are considering volunteering, thank you! We encourage you to read these three steps to help you maximize the experience for both you and ANA.
Our nationwide volunteer network is dedicated to serving the AN community by increasing ANA's outreach and impact in several meaningful ways. If your are interested in joining our volunteer network, you can choose from a variety of programs and activities listed below that match your interests, skills and availability.
Complete our Volunteer Interest Form and/or contact us at 1-770-205-8211 or email This email address is being protected from spambots. You need JavaScript enabled to view it. for more information.