Details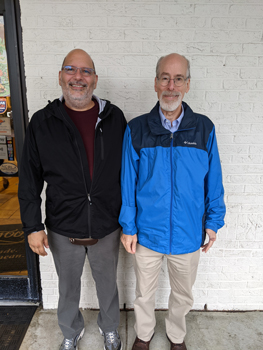 A Fortuitous Meeting
Stew Binder, NC Support Group Leader
My wife and I attended a local meetup lunch event recently. It was a small group and I had to arrange my seating so that I could hear out of my good ear. One of the attendees, Rolf, asked me how I lost my hearing and I told him it was due to acoustic neuroma surgery that I had in 2011.
Rolf told me that he ALSO HAS AN ACOUSTIC NEUROMA! We began discussing our experiences and I told him I was currently exploring bone conduction hearing device options.
Details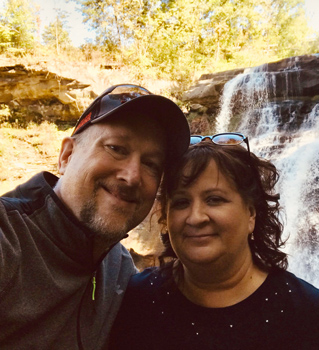 Another Story of Remarkable Irony
Darren Raber
After reading A.J. Blum's article, A Remarkable Irony, on the ANA website, I felt we had something in common. It inspired me to finally share my story - also one of remarkable irony.
To begin, I am a very proud father of two deaf children that have cochlear implants. Since I'm "deafinitely left" myself, I have a greater appreciation for the hardships my children faced growing up and how they responded to those challenges. I am so proud of how special they are. Also a remarkable irony - I have a brother that also had acoustic neuroma. His surgery was about nine years ago.
Details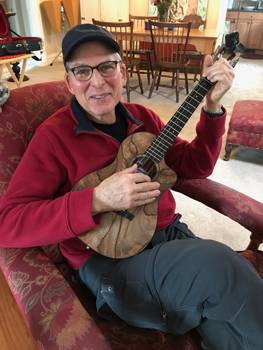 Finding Support in Others and Something "Bigger"
Robert Fishbone
One of the hardest things I ever had to do was tell my two kids about my acoustic neuroma. It was June, 2017. Though I was assured it was benign, non-cancerous, not malignant, the words "I have something I need to tell you" have a frightening history for them.
Those were the same words we used when we told them back in 2006 that my wife had late stage ovarian cancer.
Details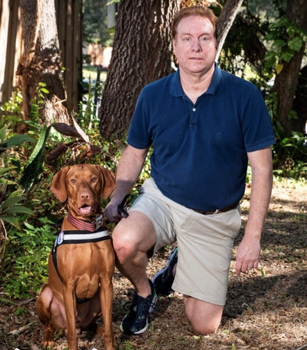 Struggles Led to a Sense of Purpose and Satisfaction
Tom Cutting
My wife and I have been residing in Florida for 35 years, but I was raised in Wisconsin. Yes, I am a "cheesehead" who still roots for the University of Wisconsin Badgers and Green Bay Packers! I grew up in a medical family. My degree in business with a medical focus allowed me to market capital equipment. Through the years, I was fortunate to work for Siemens Medical while culminating and establishing my own company providing services to physician practices.
Details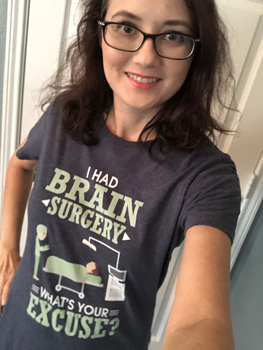 My AN Journey
Melanie Hok
A few years before my diagnosis, the only thing that would clue someone to the fact that something was wrong with me was the decreased hearing in my right ear. Otherwise I was fine. When I realized that the hearing in my right ear was almost completely gone, I made an appointment with an ENT. At my appointment an audiologist did a thorough hearing test and the ENT did a physical exam. I was told I had unilateral hearing loss, which, according to the ENT, was uncommon, especially for someone my age (35).