Details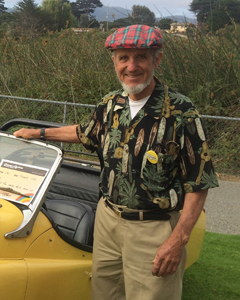 Pleased With My Outcome
Richard Ryon
My first suspicion that something was wrong was not hearing or dizziness. It was balance. I have solar panels on my roof to heat my swimming pool. Occasionally, it is necessary to repair leaks. While doing so, I felt very uncomfortable walking near the edge of my roof. I subsequently noticed that I was weaving about like a drunken sailor when walking.
Details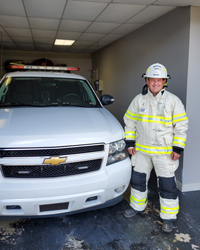 My name Eric and this is my acoustic neuroma story. I am a career firefighter married to a career police officer in North Carolina. Fingers crossed, my wife and I can retire together the same year in about five years. Like most other firefighters that I know and work with, I have a second job that I do on my days off. My second job is working as an arborist and includes tree pruning, tree removal, stump grinding, and tree planting. Doing this second job was what led to the discovery of my acoustic neuroma.
Details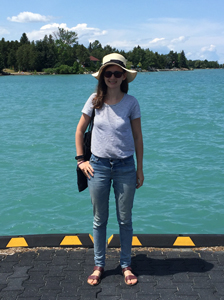 From Diagnosis to Surgery - My AN Experience as a Musician
Chelsea Shanoff
I was finishing my first semester in a PhD music program in Toronto, when I started getting strange sensations: mild tingling and electrical "zaps" through the left side of my face. I was worried about these symptoms but I figured I had overdone it with playing my instrument, the saxophone, and was suffering from a musculoskeletal disorder in my jaw or neck.
Details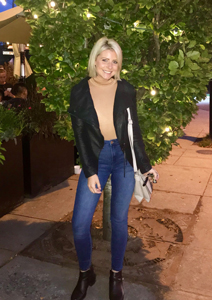 Give Yourself Time
Meagan Doumont
2016 was supposed to be my year. I graduated nursing school, got hired in the neonatal intensive care unit and was one of the lucky ones who was actually paid to do specialty training. Everything was falling into place! Or so I thought.
After ongoing investigation of single side hearing loss, balance issues, severe headaches, exhaustion and facial numbness, I finally had to face what my body was trying to tell me —- which was that I had a large brain tumor growing in the base of my skull. At 30 years old, and what was supposed to be the peak of my life, I was told news that would ultimately change my life forever.
Details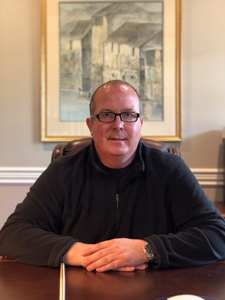 What I Learned About Happiness from Acoustic Neuroma Surgery
Brian Bouchard
Since late November/December 2018, I felt something was seriously wrong with me, but I just couldn't place it. In March, I told my wife Rebecca that I felt like I was dying. She asked what would make me say that. I told her that I couldn't medically put my finger on why I would state such a drastic claim, but I just felt like my body was shutting down. She replied that we are all dying, but somehow I knew this was different. – Oh boy, were we about to find out how different!