Latest News
Stay up to date on news, events, and other items of interest to our AN community.
Details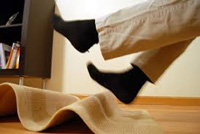 Is the path from your bedroom to bathroom well lit?
Do your bathmats have slip-resistant backing?
The Center for Balance and Dizziness posts articles that may be helpful for acoustic neuroma patients.
Details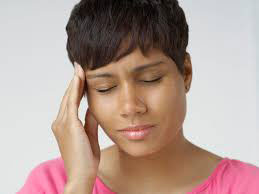 When you experience a migraine headache, you will do most anything to make it go away. Many acoustic neuroma patients experience headaches, and some have migraines.
Not only is it very difficult to determine the exact cause of a headache, the cure can also be elusive.
Details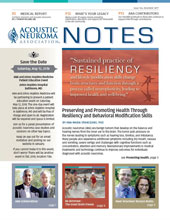 Notes Newsletter December Issue Online Now!
The December 2017 issue of Notes is now available in the ANA Member Section of our website. In this issue:
Details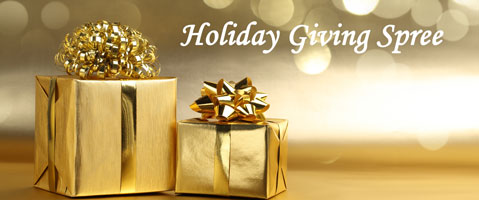 Make the Acoustic Neuroma Association part of your holiday shopping and gift giving...
Try giving a non-traditional gift to your friends and loved ones this holiday season. Making a tribute gift to ANA in honor or in memory of someone special is a unique and thoughtful way to show your support for an important cause. Click here to make a tribute gift.
Details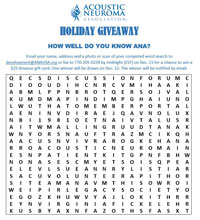 We're having a holiday giveaway! How well do you know the Acoustic Neuroma Association?