Sponsor Spotlight
WORLD-CLASS, PERSONALIZED CARE AT VANDERBILT
Acoustic neuromas are complex conditions, and no two patients have the same needs. At the Vanderbilt Skull Base Center, we have been treating acoustic neuroma patients for more than 40 years. Our patients receive personalized care focused on the best possible outcome with the least invasive treatment.
Expert care for acoustic neuromas at Vanderbilt
Our Skull Base Center is a leading provider of acoustic neuroma surgery. Patients from around the country choose Vanderbilt because of our:
Decades of experience treating patients with skull base tumors
Team approach: We perform all acoustic neuroma surgeries as a multi-specialty team that includes fellowship-trained neurosurgeons and neurotologists.
Dedicated patient care coordinator to personally guide you through your care
Success rates among the best in the country for key criteria such as facial nerve preservation
Dedicated intensive care team and neurosurgical ICU: Our nurses and staff are specially trained to care for neurosurgery patients.
For more information about our approach to treatment, including answers to frequently asked questions about acoustic neuroma treatment at Vanderbilt Skull Base Center, visit our web site at www.VanderbiltSkullBase.com. To make an appointment, contact our patient care coordinator directly at (615) 936-4730.
Note: In no case does ANA endorse any commercial product, physician, surgeon, medical procedure, medical institution or its staff.
Sponsor Content
Life Back to Normal for Patient with Massive Brain Tumor
What if you were 53, in perfectly good health and started having balance issues? Miriam McMasters had never been ill and didn't take any medications. Every year, she visited her primary care physician for a physical. Other than that, she never went to the doctor.
For most of 2016, McMasters noticed she was having trouble walking. She attributed it to age, but her balance kept getting progressively worse. By the end of the year, she was "teetering around".
"It had gotten to the point that when I took a shower, I couldn't close my eyes to wash my hair without being afraid of falling," she explains.
Then she and her husband attended a 70th birthday party. "It was on a beautiful estate and it was outdoors; I just didn't feel confident walking across the yard."
A friend urged her to go to the doctor. "She kept saying, 'You NEED to go check that out!' McMasters waited until August for her annual physical.
"The nurse asked me a bunch of questions and I told her I had been feeling dizzy. When the doctor came in, he was reviewing my chart and when he got to the part about the dizziness, he looked up. I told him I'd lost confidence walking. I figured he'd probably tell me it was an inner ear thing."
Miriam's physician was concerned. Seven years earlier, his wife had had a brain tumor. He ordered an MRI, which revealed a tumor that took up over 25% of Miriam's brain. "I wasn't home 30 minutes when the doctor called and said, 'I really don't know how to tell you this, but you have a huge mass on your brain."
By that time, he had already called the Huntsville neurosurgeon who had performed his wife's surgery. He referred them to Reid Thompson, M.D., director of Vanderbilt Brain Tumor Center, for evaluation.
"We drove up and met with Dr. Thompson and while we were there, were also met with Dr. Alejandro Rivas," says Miriam. Rivas is a neurotologist, specializing in complex head and neck surgeries. He consulted with Reid, and it was determined that surgery was the best treatment option. Three weeks later, Thompson and Rivas performed an eleven-hour procedure and removed the entire tumor.
Miriam's tumor was a meningioma – a usually noncancerous tumor in the membranes surrounding the brain and spinal cord. Meningiomas are very slow growing and rarely life threatening. But they can be life altering, impacting hearing or facial nerves.
"Needless to say, that was a worrisome three weeks!" says Miriam. "I was in the ICU the first night and the nurse turned me over on my left side. I could still hear the TV! I knew then I would be all right."
Back to Adventure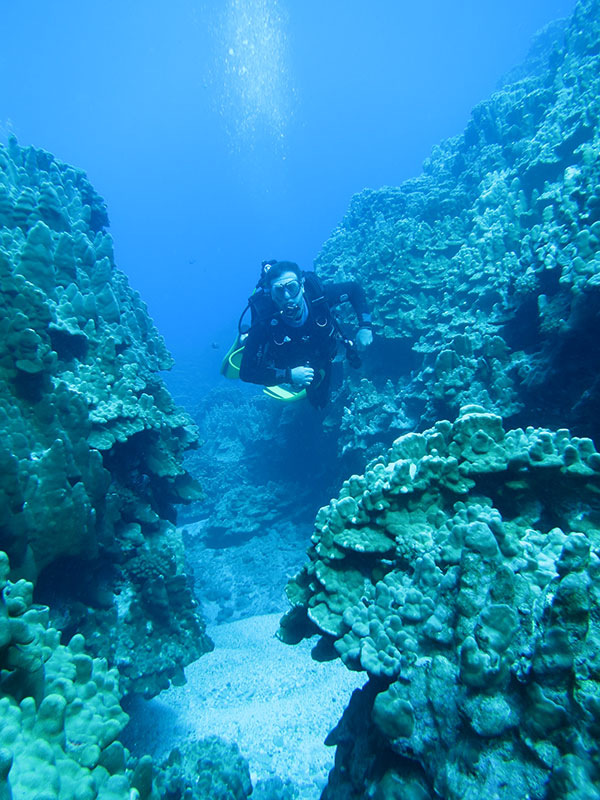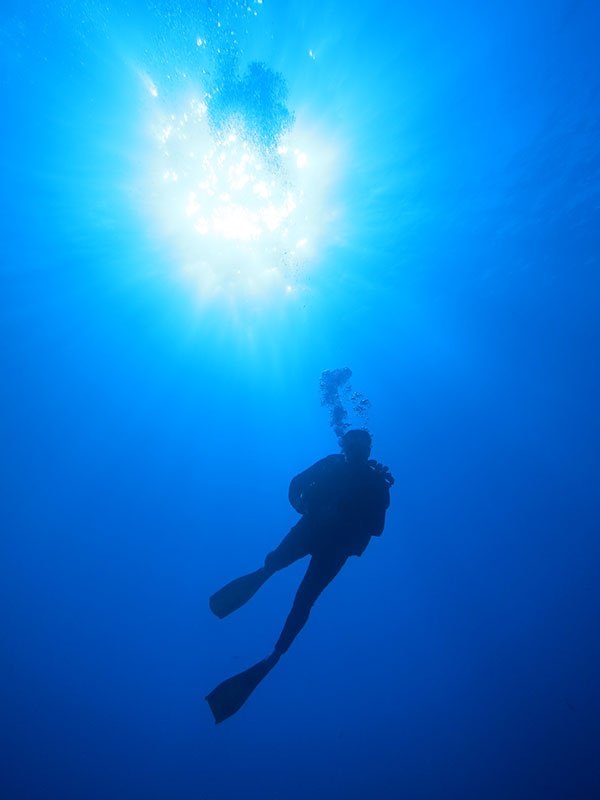 Ninev Karl Zia, scuba diving
Ninev Karl Zia looks forward to his adventure vacations. In his early 50s, Zia enjoyed biking, mountain trail hiking and boating. In 2014, he had even learned to scuba dive. Then he started noticing problems with the hearing in his right ear. Zia consulted his primary care physician, who attributed his minor hearing loss to the normal aging process. But when it continued to get worse, Zia returned to his physician. This time, audiologic testing revealed that he had completely lost certain frequencies. "I was hearing strange noises – water sounds, squeaks. I called it my 'zoo' of noises. My PCP recognized this as a possible symptom of acoustic neuroma.
An MRI revealed an 8-millimeter acoustic neuroma, small enough to wait for surgery. Zia returned in six months for observation but the tumor was continuing to grow. "It is an anguishing decision," he said, "In my research, I learned that the longer you wait, the more risk there is for facial nerve damage and other complications when you do have the surgery."
Zia reached out to others on the ANA Discussion Forum and found a wealth of information. "I read about other patients' positive experiences at the Vanderbilt Skull Base Center. While it was the closest to me, a five-hour drive from my home in Indianapolis, it also came highly recommended. I wanted surgeons who had performed many of these procedures."
At Vanderbilt, Zia met neurotologist Alejandro Rivas and neurosurgeon Reid Thompson. "I knew I was in good hands. They were so open; they had a willingness to take the time and really explain things." Because his tumor had grown to 1.1 centimeters and he had already lost 70% of the hearing in his right ear, the Vanderbilt surgeons decided to use the translabyrinthine surgical approach.
"With this approach, we had a very good chance of preserving Mr. Zia's facial nerve function," explained Rivas. "And we were successful. In translabyrinthine surgery, we go through the hearing channel, which provides the best view of the tumor; we don't have to push on the brain stem or cerebellum."
Zia's care team emphasized the importance of safely and carefully re-establishing normal activities. He followed the required schedule of physical therapy and started doing frequent, short walks, initially with a cane, to challenge his brain to adapt to a single remaining balance nerve.
Two months after his surgery, he and his wife met friends in Yosemite for a long-planned hiking trip, and he began to think about returning to diving.
In the ANA forum, Zia encountered the broadly held recommendation that AN patients (especially translab) should not return to scuba diving because of the risk of cerebrospinal fluid leak, impaired or loss of ability to equalize the middle ear of the surgical side, risk of vertigo brought on by temperature changes, and risk of barotrauma to the only remaining hearing nerve.
"After carefully weighing the risks and experimenting for weeks in a pool, I decided to go back into the water." Zia states, "I started out slowly and have since gone on seven vacation dives. There is no better testament to my surgical team's expertise!"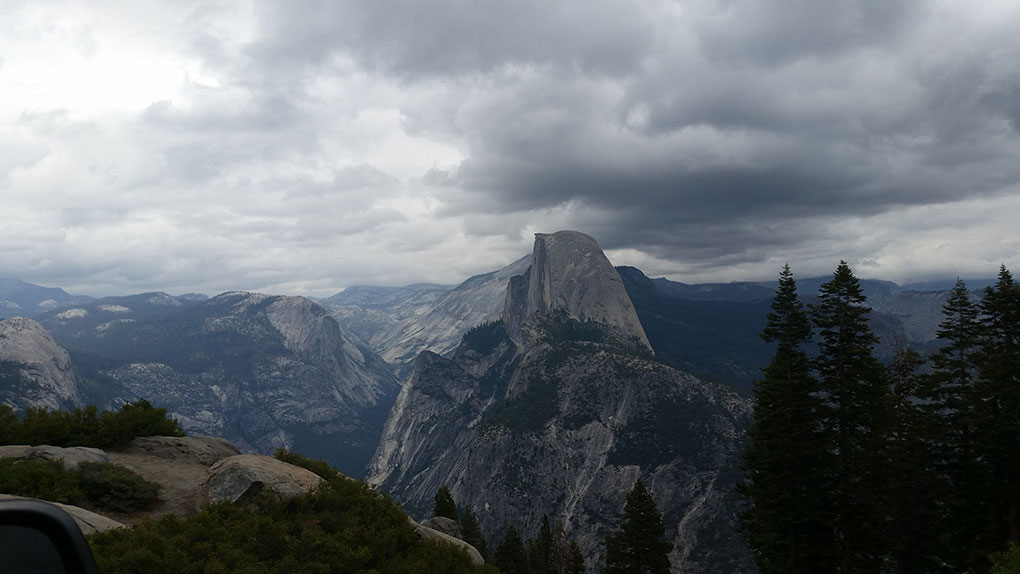 Young Mother's Story Has a Happy Ending with Surgery at Vanderbilt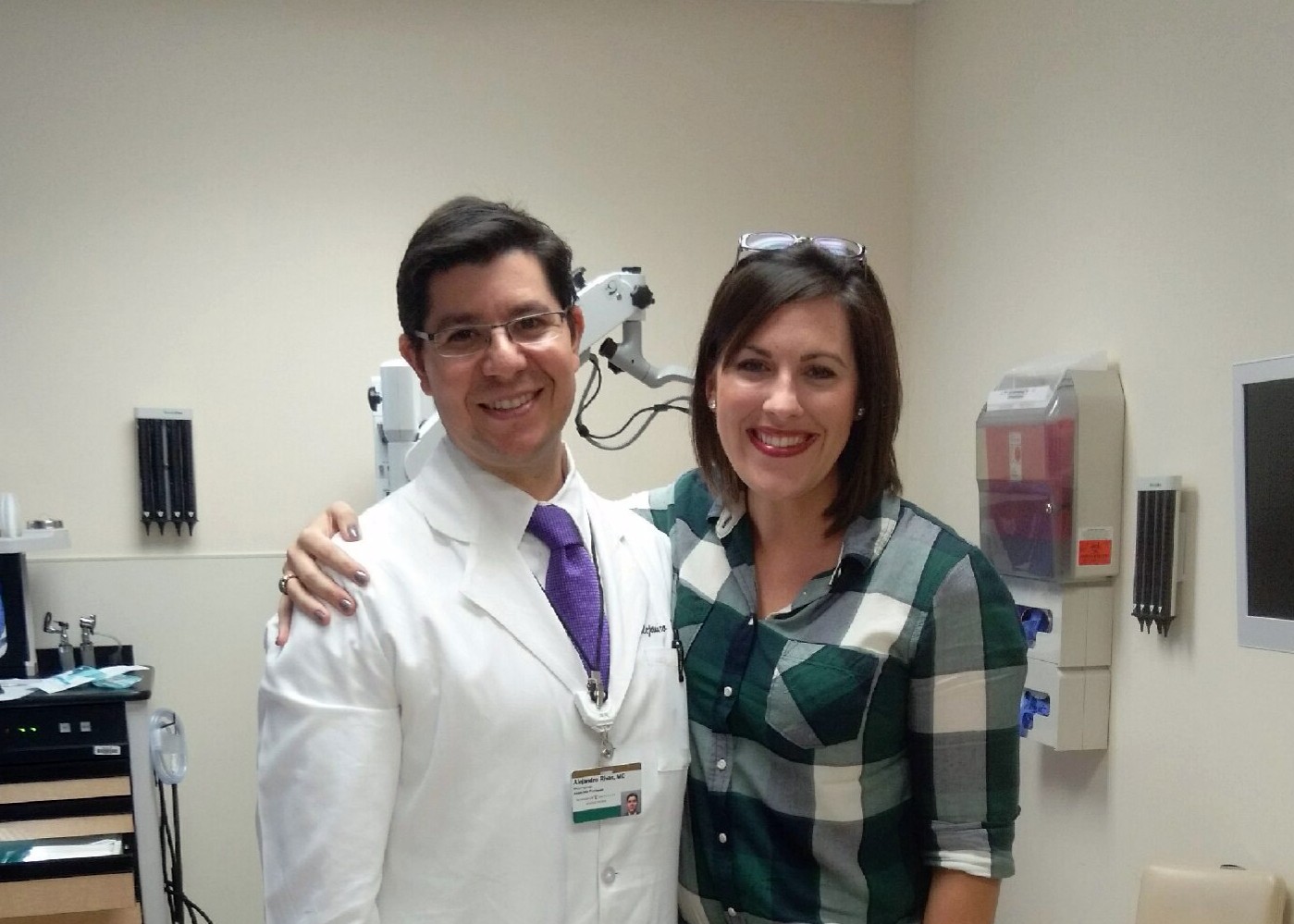 Jordan & Dr. Rivas
For the past two years, Jordyn Spann's life has been chaotic. A busy mother with four children under the age of 8, she had to cope with her mother's diagnosis of pancreatic cancer and the months of treatment that followed. After her mother died, she broke her ankle. And on top of all that, she was having trouble hearing.
Jordyn's hearing had been slightly muffled off and on for a few years. She had suffered from sinusitis during her pregnancies, and had attributed the hearing problems to severe congestion. "I thought my body was just morphing because of pregnancy; that the sinus and hearing issues would go away."
Last May, Jordyn and her husband finally got away to Europe for a much-needed vacation. On the first day of the trip, the right side of her tongue felt like it had been burned. She thought it might be the new toothpaste she had packed, or the stress from the pre-trip planning. When she got home the burning sensation didn't go away. Then one side of her face started feeling numb. Jordyn's primary care physician ordered a CT scan, which revealed a 3 cm tumor. She was referred to a neurologist for treatment. Back at home, she immediately went online and found the Acoustic Neuroma Association website, which offers numerous resources for patients – including a nationwide list of surgeons. She also found two Facebook support groups.
"My mother was treated at Vanderbilt Ingram Cancer Center and we loved her doctor. In my research, I learned that going to a hospital that treats a high volume of cases is important. Vanderbilt treats approximately 120 cases of this rare condition every year." On Facebook, Jordan connected with acoustic neuroma patients who'd had positive experiences at Vanderbilt. "I called my doctor and told her
I wanted to go to Vanderbilt for a second opinion. It's a scary surgery; you want to have the right diagnosis and treatment plan."
"Vanderbilt got me in immediately: I had my MRI on a Saturday night and saw Dr. Rivas on Monday. When you're under that kind of duress you want fast response; you feel like a ticking time bomb when someone tells you you've got a brain tumor."
"I've had such a miraculous recovery! My tumor was pressing on my brain stem and cerebellum, and given its size I knew I could have some lasting facial weakness on that side. I could also lose my hearing in that ear, which did in fact happen. As soon as I woke up from surgery, the numbness in my face was gone. My face shows no signs of nerve damage, an outcome that would have been life altering."
"Today I'm four weeks post-op. I had my follow-up with Dr. Rivas this week; when he saw how well I was doing so he spent the entire appointment telling me not to overdo it. I told him, 'You shouldn't have done such a good job!'"
For more on Jordyn's story, visit www.VanderbiltSkullBase.com.