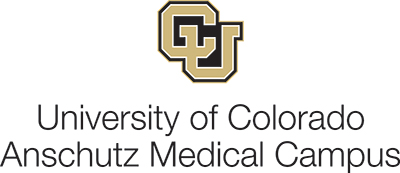 Sponsor Spotlight
The University of Colorado Acoustic Neuroma Program is dedicated to providing the most comprehensive and modern treatment for patients with acoustic neuromas. Our multidisciplinary approach offers patients individually tailored care every step of the way. Each patient's case is discussed amongst our board of highly trained specialists to determine the best course of treatment for that patient. We offer all forms of treatment including observation, radiosurgery and all microsurgical approaches. Our state-of-the-art facilities allow our specialists to practice at the forefront of medicine with a focus on hearing preservation and optimal facial nerve outcomes.
If you would like to meet with our providers please contact our program care coordinator, Helen French, at 303-724-2297 for a free review of your records by our specialists and to arrange your appointments.
You can also visit our webpage at http://www.ucdenver.edu/academics/colleges/medicalschool/programs/Acoustic-Neuroma/Pages/default.aspx to learn more about our program and each individual provider.
Note: In no case does ANA endorse any commercial product, physician, surgeon, medical procedure, medical institution or its staff.
Sponsor Content
Acoustic Neuroma Patient Skiing and Hiking after Gamma Knife Treatment
About five months ago, Susan Berman faced a decision she thought she wouldn't need to make for many years. After four years of observation, her acoustic neuroma had suddenly doubled in size and was causing dizziness and other symptoms. The rapid growth of the tumor threatened further impairment if not treated.
Once an acoustic neuroma is causing problems or growing, there are only two options for treatment: surgery or Gamma Knife focused radiation. Her doctor, Stephen Cass, MD, a neurotologist at the Rocky Mountain Gamma Knife Center and a professor at the University of Colorado School of Medicine, recommended Gamma Knife radiosurgery.
Generally, the best candidates for Gamma Knife are patients who have small or medium-sized tumors that are growing, Dr. Cass says. The average age of acoustic neuroma patients he treats with Gamma Knife is 55. Invasive surgery, with its risks of complications, was not the first choice for Berman, who lives in Boulder, Colorado, and enjoys an active outdoor life. She wanted outpatient treatment and fast recovery, which Gamma Knife offered.
Still, Berman needed reassurance. "At one point I really put it to Dr. Cass that I was uncomfortable, fearful," she says. Rocky Mountain Gamma Knife Center was the first Gamma Knife in the Rocky Mountain region and has treated more than 5,000 patients for acoustic neuromas and other brain conditions. Cass has performed well over 200 Gamma Knife treatments for acoustic neuroma. That experience helped reassure Berman.
Gamma Knife is typically a one-time treatment that can't be felt and patients go home the same day. As for the most common fear of patients, the head frame, Susan says it helped knowing that it would immobilize her head so that the radiation was focused directly on the tumor.
"Because of the shape of my tumor, it only took about a half an hour of being zapped," Susan says. "I didn't feel any of that." As she adjusts to life with the impairments caused by the tumor before treatment, Dr. Cass will monitor the tumor. In the meantime, Susan has returned to most of her previous activities, including skiing and hiking the Rocky Mountains. "I experience occasional nausea or dizziness (impairments from the tumor) when I'm tired or stressed. I continue to work with the loss of hearing," Berman says. "My work is accepting this medical condition. I am a different person than who I was. That takes grieving, accepting and also moving on with all that I'm able to do. I have tremendous gratitude to the medical field and all who helped me with this treatment."