Annual Sponsorship Program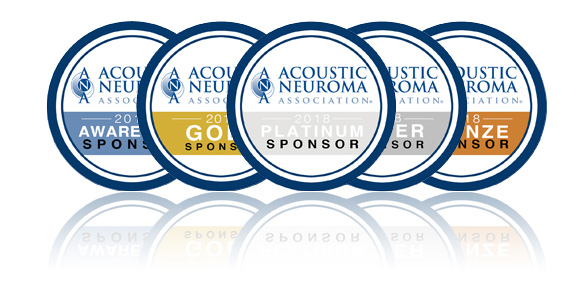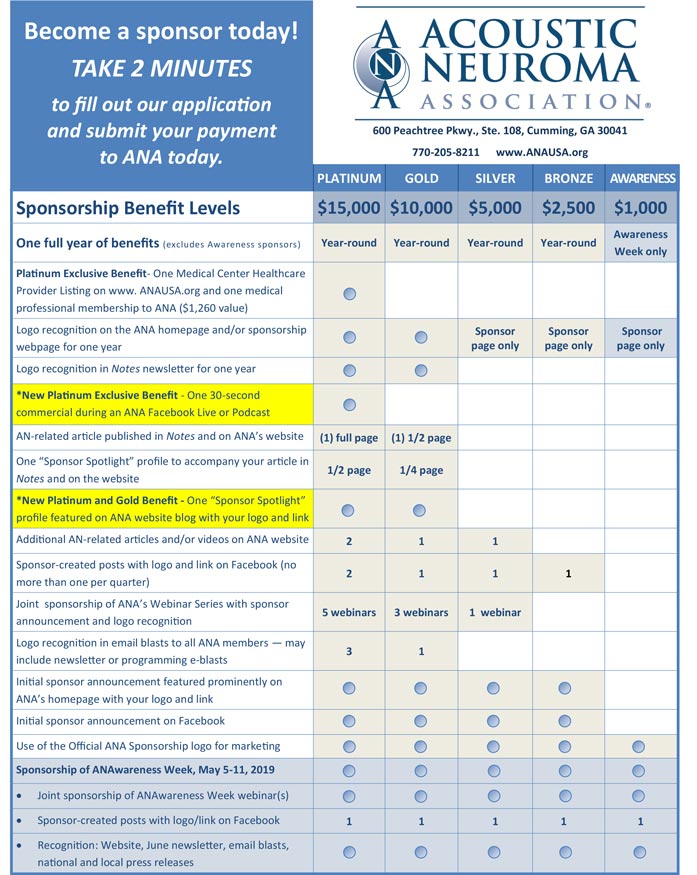 CRITERIA: Sponsorship is for organizations and corporations providing responsible products, devices or services that assist in the diagnosis, education, treatment, management and research of acoustic neuroma.
For more information, contact Jennifer Farmer at This email address is being protected from spambots. You need JavaScript enabled to view it..
NOTE: In no case does ANA endorse any commercial product, physician, surgeon, medical procedure, medical institution or its staff.
Benefits are good for one full year.
Awareness sponsors are excluded from year-round benefits.