Research Grant Program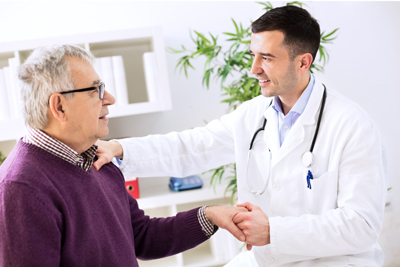 The Mission
The ANA is dedicated to furthering all aspects of scientific knowledge related to acoustic neuromas, including its cause(s), development, and treatment, thus improving the lives of individuals living with AN, and finding its ultimate cure.
Our Interest Areas of Funding
Specific areas of funding may include but are not limited to research into diagnosis, treatment, symptom management, quality of life, or other acoustic neuroma-related research. These areas may be original research drawn from disciplines such as audiology, biology, psychology, sociology, or pharmacology. Requests for proposal may be made for specific topics or areas of research interest to the ANA.
Eligibility
The ANA will consider funding researchers and/or centers who have a formal affiliation with nonprofit, academic, medical, or research institutions. The principal investigator must have an appropriate level of background, training, and institutional engagement to support the proposed research.
Amounts Available for Funding
Individual awards are typically up to $25,000 in a given year. Multi-year projects may be considered if they are consistent with our research initiative. Funding beyond the first year will be on a year-to-year basis, and multi-year projects are subject to annual review for ongoing funding.
Our Annual Grant Cycle
The grant cycle is straightforward: a Request for Proposals (RFP), our review of submissions, and our announcement of grants awarded.
The RFP will typically be announced at least once annually, during the second quarter of the year. Typically, multiple RFPs will have a different mission and may not be made on a predetermined basis. The time from our announcement to our proposal deadline will be of a reasonable length to allow for the preparation of a thorough RFP.
In addition, there may be an opportunity for an 'out of cycle' request for research funding that will be considered independently and at the discretion of the ANA leadership. Information on the timelines of the grant cycle will be made available through select ANA publication, digital, and communications platforms.
For further information, please contact Jim Shea, CEO, at jimshea@anausa.org.
Proposal Guidelines
Our Research Task Force has established strong guidelines for those applying for a grant. Included within these guidelines (five-page limit for proposal) are requests for:
Summary of most recent/relevant research and a statement of primary purpose
A concise Statement of Goals
An Impact Statement
Research Strategy including Participants, Study Design, Analysis Method, and Potential Outcomes
Budget, including a statement that the ANA does not provide funding for indirect costs
Project Timeframe
List of Personnel Support
Proposal detail requirements can be found here. Please submit all proposals to researchgrantprogram@anausa.org.
Award Review Process
Our Grant Review Process for 2021 has been completed.
All grant submissions are reviewed by our Research Committee and reviewing parties include ANA Board members and third-party scientists with specialization in the area of acoustic neuroma. All grant submissions are considered using a blind review process and a funding recommendation will be confirmed by a decision of the ANA Board of Directors.
Tentative schedule for 2022:
Full Proposal deadline - Oct 15
Review of Proposals - Oct 15 - Nov 30
Announcement of Grant Funding - December 1