Welcome to the ANA Support Group Meeting Video Library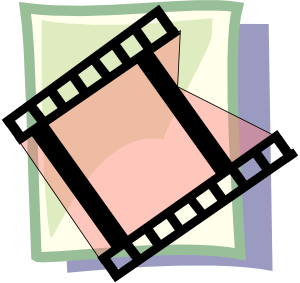 We understand that many acoustic neuroma patients may not have access to an ANA Support Group, or may be unable to attend ANA Support Group meetings in their area. In these situations, we want to provide acoustic neuroma patients with alternative options to access beneficial educational programs.
Our new educational video library is now available – giving you the opportunity to view educational presentations at your convenience. These videos are recorded at one of our many Support Group meetings around the country.
---
The Benefits of Acupuncture for Acoustic Neuroma Patients

Presented by Dr. Sera Balderston, licensed Acupuncture Physician, Doctor of Oriental Medicine
Sarasota, FL Support Group Meeting, January 28, 2017



Treatment Options for Single Sided Hearing Loss - Devices and Demonstation
BAHA, CROS, BiCROS and Accessories
Treatment Options for Tinnitus - Widex Zen Therapy
Presented by Jessica L. Maassen, Au.D., CCC-A, Clinical Audiologist
Hearing Health Clinic, Division of Bellingham Ear, Nose and Throat
Bellingham, WA Support Group Meeting, January 12, 2017

Merlin: Not your average Wizard! How NF2 Research is Helping Discover Drug Therapies for Acoustic Neuroma

Presented by Dr.Cristina Fernandez - Valle, 2016 Elam Fellow, Professor and Head of Neuroscience Division, Burnett School of Biomedical Science, College of Medicine, University of Central Floridar
Sarasota, FL Support Group Meeting, November 12, 2016
The Evolution of the Management of Acoustic Neuromas
Presented by:
Michael McKenna, MD - Director, Division of Otology and Neurotology, Massachusetts Eye and Ear
Professor of Otolaryngology, Harvard Medical School
Boston Support Group Meeting, January 8, 2017
Radiosurgery Explained: Answers to Questions You Didn't Dare Ask
Presented by:
Siviero Agazzi, MD, MBA, Associate Professor, Department of Neurosurgery, University of South Florida
Lawrence Berk, MD, PhD, Professor and Chief, Radiation Oncology, Morsani School of Medicine,
University of South Florida, Medical Director, Radiation Oncology, Tampa General Hospital
Debra Freeman, MD, Radiation Oncology, WellSpring Team at CyberKnife Centers of Tampa Bay
Mary Ellen Masterson-McGary, MA, MS, FAAPM, FACMP, Chief Physicist, CyberKnife Center of Tampa Bay
Sarasota, FL Support Group Meeting April 30, 2016
---
Hearing Loss: Causing More Harm than You Realize? - Part 1
Helpful Communication Strategies for Living with Hearing Loss and Tinnitus
Presented by Dr. Noel Crosby, Au.D. and Dr. Susan deBondt, Au.D.
Sarasota, FL Support Group Meeting January 30, 2016
---
The Vestibular System and How it is Affected by Acoustic Neuroma
Presented by Dr. Laura J. Wazen, DPT, Equinox Physical Therapy
Sarasota, FL Support Group Meeting
November 7, 2015
---
Potential Therapeutic Role of Aspirin in Inhibiting Acoustic Neuroma Growth
Presented by Konstantina Stankovic, M.D., Ph.D.
Boston, Massachusetts Support Group Meeting
December 3, 2015
---
Acoustic Neuroma: A Surgeon's Perspective
Siviero Agazzi, MD, MBA
Sarasota, Florida Support Group Meeting
May 30, 2015
---
You may also wish to view an educational webinar. ANA educational webinars cover key areas of interest relevant to AN patients. Webinar recordings are archived in the Member Section. If you are not an ANA Member, you may want to Join/Renew here.
Thanks to our guest speakers, Support Group Leaders, Co-Leaders and volunteers who help make this page and these educational opportunities possible.
NOTE: In no case does ANA endorse any commercial product, physician, surgeon, medical procedure, medical institution or its staff.