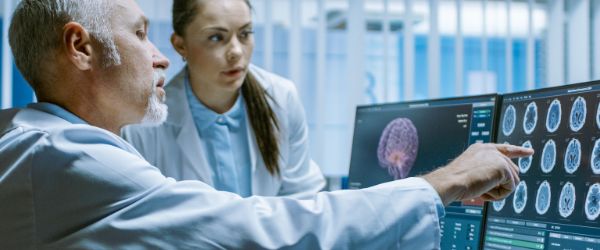 ANA Research Challenge
August 1 - 31, 2022
What is the Research Challenge?
A generous foundation has made an extraordinary commitment, offering a 2:1 match for the first $50,000 in research donations received during the month of August! This money will be used exclusively to fund AN related research.
Why will this make a difference?
This is an incredible opportunity to significantly increase the impact of your donation and contribute to AN research efforts. The ANA Research Program's mission is to further all aspects of scientific knowledge related to ANs. With the potential of over $150,000 raised, this year the ANA will have the ability to fund more research than ever before.
How will the money be used?
The ANA is funding research that is relevant to AN patients, and 100% of the funds raised to support the August Research Challenge will go towards this effort. We are currently managing investments in research through five awards given out since 2019, and we have more work to do.
Here is a summary of our currently funded research:
AUG 2021 - Emory University: $21,002
"Circulating Tumor DNA as a Minimally Invasive Biomarker in Patients with Vestibular Schwannoma."
AUG 2021 - UCLA: $14,528
"Epithelial Membrane Protein 2 as a Biomarker and Therapeutic Target for Vestibular Schwannoma."
AUG 2021 - Keck School of Medicine, USC: $25,000
"Ultra-high Field 7T Magnetic Resonance Imaging for Predictive Localization of the Facial Nerve in the Presence of Large Vestibular Schwannoma."
AUG 2020 - Mayo Clinic: $24,000
"Development and Validation of a New Disease-Specific Quality of Life Index for Sporadic Vestibular Schwannoma."
MAY 2019 - Keck School of Medicine, USC: $25,000
"Single-Cell RNA Transcriptome and DNE Copy Number Variation Sequencing of Vestibular Schwannoma."
To learn more about the research grant program, visit the program page.
How can I participate?
This is a far-reaching goal - it is aspirational and aggressive - but with your help, we are confident that it can be achieved. Donate today! Together we can expand our current research efforts and create an extraordinary future!