Dr. Elizabeth B. Claus from Yale University launched the collection of data from acoustic neuroma patients at our National Symposium in Los Angeles to initiate the first AN causation research study of this type. The goal of the study is to determine whether or not there are possible genetic risk factors that cause an AN.
The first phase of the study is only the ongoing collection of data, which includes an online questionnaire and a saliva sample from acoustic neuroma patients. There is currently no funding for phase II of this study.
ANA has awarded a grant to Yale University to assist
in the funding for this first phase of data collection.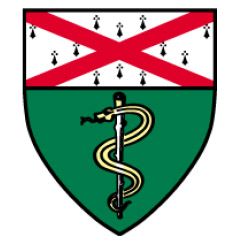 The Yale University Acoustic Neuroma Study
What is an acoustic neuroma?
An Acoustic Neuroma (or Vestibular Schwannoma) is a tumor of the lining of the nerve that controls hearing and balance.
What is the goal of the study?
Little is known about risk factors for acoustic neuroma. The purpose of this study is to discover why some people develop acoustic neuroma while other people do not.
Who is organizing the study?
The study is organized by Dr. Elizabeth B. Claus from Yale University.
Who can enter the study?
Any person over the age of 20 years with a diagnosis of acoustic neuroma.
What are study participants asked to do?
There are two parts to being a study participant:
An online questionnaire with questions on medical and family history, and
A saliva sample that will permit us to look at changes in DNA. If you allow us, we will also review your tissue specimens and MRI scans of your acoustic neuroma.
May I contact the study to get more information?
You may call us (collect) at 203-764-8422 or email the study at This email address is being protected from spambots. You need JavaScript enabled to view it.
You may also visit http://medicine.yale.edu/ysph/people/elizabeth_claus.profile to learn more about the principal investigator for the study.
To participate in the study, complete the online questionnaire.
NOTE:
Important: If you have started the study, please make sure that you provide all necessary components of the study noted below:
Send to Yale

Saliva specimen
Signed Consent Form to obtain a saliva specimen
Pathology or MRI Report to confirm eligibility
Signed Consent Form to obtain medical records
---
For Additional Information about the Yale University Acoustic Neuroma Study, please watch the educational webinar.
Webinar - Yale University Acoustic Neuroma Study - What Does It Mean To Me?
Elizabeth Claus, PhD, MD
February 24, 2015