Baltimore, MD Support Group Info
BALTIMORE, MARYLAND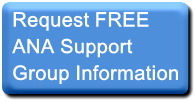 LOCAL SUPPORT GROUP MEETING
Please plan to join us at the next meeting of your local Acoustic Neuroma Support Group. We welcome you to learn about the latest treatment options, to network with other acoustic neuroma patients and find encouragement and support.
DATE:
Saturday, September 13, 2014
2:00pm
PLEASE NOTE CHANGE IN MEETING LOCATION:
Johns Hopkins Outpatient Center
601 N. Caroline St.
Second Floor - Room 2140
Baltimore, MD 21287
DIRECTIONS/PARKING: Visit http://www.hopkinsmedicine.org/the_johns_hopkins_hospital/getting_here/directions_outpatient_center.html
TOPICS:
Acoustic Neuroma Management and Outcomes: What We Have Learned
Presented by Howard W. Francis, MD, MBA, Professor and Vice Director;
Director, The Listening Center; Department of Otolaryngology-Head and Neck Surgery;
Professor, Department of Neurosurgery; Professor, Department of Radiation Oncology;
Johns Hopkins University School of Medicine
Caring and Sharing
FOR ADDITIONAL INFORMATION OR TO RSVP, CONTACT YOUR LOCAL SUPPORT GROUP LEADER/FACILITATOR:
Kathy Tyeryar, 240-446-6916 or ktyeryar@comcast.net
Kathy Tyeryar, an acoustic neuroma post-treatment patient, will facilitate the meeting.
Who should attend? Family members, caregivers, friends and interested persons are encouraged to attend.
Benefits of attending a local support group include communicating in a nurturing, non-judgmental environment with others who have shared a common acoustic neuroma experience; sharing information on dealing with specific problems, overcoming handicaps and reassuring others that better times lie ahead; educating and informing each other about the latest acoustic neuroma topics of interest; and providing emotional support to all patients, both pre- and post-treatment. This helps in reducing the isolation and loneliness that many acoustic neuroma patients feel.