Symposium Overview
ANA 21st National Symposium

August 9-11, 2013
Hyatt Regency Century Plaza, Los Angeles, CA

Sponsored by:
House Clinic and the Doctors of the House Clinic

Every two years ANA presents their national symposium for pre-and post-treatment acoustic neuroma patients, family members, friends and health care professionals for a weekend of educational lectures, workshops and panel discussions – all with leading acoustic neuroma medical professionals. The symposium will showcase the best thinking from both practitioners and visionaries on the major issues confronting acoustic neuroma patients.
Under the leadership of symposium hosts Dr. Rick Friedman and the Doctors at House Clinic in Los Angeles, they have assembled an outstanding faculty of medical professionals from the LA area, as well as taking advantage of the expertise on the ANA Medical Advisory Board from a variety of specialties and institutions from around the U.S.

"The amount of positive energy was amazing. AN patients can feel so isolated from others and knowing there are so many coping with the same issues is comforting."

Who should attend the ANA Symposium and why?
The symposium is designed for pre- and post-treatment acoustic neuroma patients and their caregivers with an interest in issues related to acoustic neuromas. Join more than 300 attendees for a weekend of education, networking and connections. Reflect and look ahead, re-energize yourself with new ideas and return home with practical solutions.
Opportunities
If you are a newly diagnosed patient
● Information about the latest AN treatment options
● Networking with other AN patients who have just been diagnosed or post-treatment patients
If you are a post-treatment patient
● Information on dealing with your individual AN complication
● Networking with other AN patients who share your same post-treatment issues – sharing knowledge, tips and comfort
● Workshop specifically targeted to you - "Dealing with the New Normal" – an innovated session for post-treatment patients

Post-acoustic neuroma treatment, whether from surgery or radiation, can sometimes be a very
difficult time. Your life has changed and for
some this can be a very tough transition. You may be
dealing with issues such as single-sided deafness, balance, facial, eye, headaches
and other
types of changes in your life.
Join a panel of patients for an innovative session where AN patients will share their
experiences dealing with the "new normal" in a
constructive discussion.
If you are a watch and wait patient
● Information about the latest AN treatment options to help you decide when treatment may or may not be necessary
● Networking with other AN patients who are also watching and waiting – sharing knowledge and coping tips
If you are a family member/caregiver
● Workshop specifically targeted to your needs – Caregivers Clinic
● Education about AN so you can provide informational support, as well as physical and emotional support
"My husband and I came away feeling as though we had truly heard from the most knowledgable
doctors - and patients - about this disease."

Symposium Highlights
Education
● General sessions and workshops presented by leading AN medical professionals
● Topics of interest to pre- and post-treatment patients
● Individual 15-minute information sessions with AN medical professionals
● Exhibit area where you can examine, question and evaluate the latest developments in equipment, supplies and services that relate to AN
Networking
● Social time to allow you to connect with other AN patients from across the country – others who have "walked in your shoes"
● Table topics at meal time to allow you to talk with others who have your same interests and concerns
Time with the Experts
● Q & A time after general sessions and workshops
● Opportunity to network with leading acoustic neuroma experts from across the country
● Individual information session – 15-minute private one-on-one time with an acoustic neuroma expert
"I am so glad I attended! I was blown away with the accessibility of world renowned experts
who were so willing to talk, advise and support AN patients. It was truly a great experience to meet
other AN folks....such a kind group of people!"
Social Time – Registration fee includes all social events listed below
Friday – 6:30 – 9 pm
Friday Evening Gatherings and Supper. Roundtable discussion with table topics and the added bonus of an AN medical professional at many tables.

Saturday Lunch – 12:30 – 1:30 pm
Table topics to assist you with networking so you can connect with others who share your experiences.

Saturday Reception and Banquet – 6 – 9 pm
Reception with cocktails and hors d'oeuvres with Banquet dinner and inspirational speaker

Sunday Breakfast – 8:00 – 9:00 am
Breakfast and concluding remarks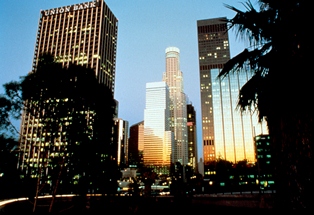 Registration
All symposium registrants MUST register for the meeting. Full registration includes admission to all general sessions, workshops, Friday Gatherings and supper, Saturday lunch, reception and banquet and Sunday breakfast.
Reservations are required for all ticketed social events and will be included in your registration packet for the following: Friday Gatherings and supper, Saturday lunch, reception and banquet and Sunday breakfast.

If registering a guest, your guest will be assessed the same full or daily registration fee as the main registrant. If registering multiple guests, please provide their information on a separate form.

---
Registration Fees and Deadlines
Thank you for your interest in the 21st National
Symposium, August 9 – 11, 2013 in Los Angeles, CA. Advance registration is now closed. You may register onsite at the meeting during the hours listed below.
Registration Location and Hours:
Location: California Lounge
Hours:
Friday, August 9: 8:00 am – 6:00 pm
Saturday, August 10: 8:00 am – 5:30 pm
Sunday, August 11: 8:00 am – 12:00 noon
To expedite your onsite registration experience, please complete the ANA 21st National Symposium Registration Form and bring it with you to the meeting.
ANA 21st National Symposium Registration Form
We look forward to seeing you in LA!

Onsite Registration Only: Total for ANA Member: $275; Non-member: $325

YOUR GUEST WILL BE ASSESSED THE SAME FULL OR DAILY
REGISTRATION AS THE MAIN REGISTRANT.
---
Cancellation and Refund: Cancellation and refund requests must be submitted in writing by July 1, 2013. A 10% deduction will be made from the registration fee to cover administrative expenses. After July 1, 2013, there will be no refunds.
General Sessions and Workshops
CART (Communication Access Realtime Translation) will be provided for all General Sessions and some workshops as noted on the program.
For more information
Acoustic Neuroma Association is working with the American College of Surgeons for meeting management of the 21st National Symposium.
For general information, please contact Marisa Villalba by phone at 312-202-5322 or email at This e-mail address is being protected from spambots. You need JavaScript enabled to view it .
For questions about registration for the ANA National Symposium, send email to This e-mail address is being protected from spambots. You need JavaScript enabled to view it .
Registration and payment should be mailed or faxed to:
American College of Surgeons
633 N. Clair St.
Chicago, IL 60611
Fax: (312)-202-5003
You can also register online at the ANA website at www.ANAUSA.org.

Acoustic Neuroma Introduction
Acoustic Neuroma Association • 600 Peachtree Parkway • Suite 108 • Cumming, GA 30041 • 770-205-8211 • FAX: 770-205-0239