Airports, Transportation & Parking
If you are traveling by air, you can fly into the Los Angeles International Airport (LAX). Another option is the Burbank Airport.
Special meeting discounts have been arranged on American Airlines for ANA. These special discounts are available by calling the airline directly (independently or through a travel agent). Be sure to indicate the name of the meeting to which you will be traveling and refer to the ANA authorized number (A6283BE) to obtain special fares.

American Airlines
800-433-1790
6:00 am - 12:00 midnight (CST)
www.aa.com/group (Please drop the preceding A in the authorization number when booking online.)
ANA Authorization Number: A6283BE

Taxi service is available from all airports. Taxis at LAX can be found curbside on the Lower/Arrival Level islands in front of each terminal under the yellow sign indicating Taxis. Cost: approximately $40.00 each way.
Shared Ride Shuttle Bus Service to/from LAX Airport: Two shared ride van companies, Prime Time Shuttle and SuperShuttle, operate out of LAX. Passengers are encouraged to contact the companies first for more information. These vans pick up passengers on the Lower/Arrivals Level in front of each terminal. Please look for signs that read "Shared Ride Vans" at terminal curbside near the exits from baggage claim areas.
PrimeTime Shuttle - 800-473-3743, 310-342-7200
www.primetimeshuttle.com
$14 one way/$28 roundtrip (current rate)
SuperShuttle - Local LAX Reservations - 800-BLUE VAN (800-258-3826), 310-782-6600
www.supershuttle.com/Home.aspx
$16 each way/$32 roundtrip (current rate)
Car Rental: Approximately 40 rental car companies operate out of LAX, with vehicle rental sites located offsite.
Parking: Hyatt Regency Century Plaza has several parking options.
Valet Parking - $36.00 per day, per vehicle, and includes in/out privileges.
Self-Parking - available offsite with no in/out privileges at the following rates:
Sunday - Friday: $28.00 per day
Friday (after 2 pm) - Sunday (until 5 pm): $15 per day
Westfield Century City Mall – across the street from the hotel - $21 per day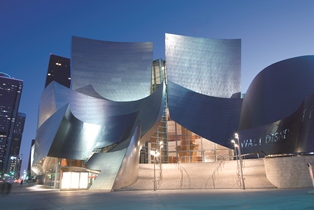 Acoustic Neuroma Introduction
Acoustic Neuroma Association • 600 Peachtree Parkway • Suite 108 • Cumming, GA 30041 • 770-205-8211 • FAX: 770-205-0239